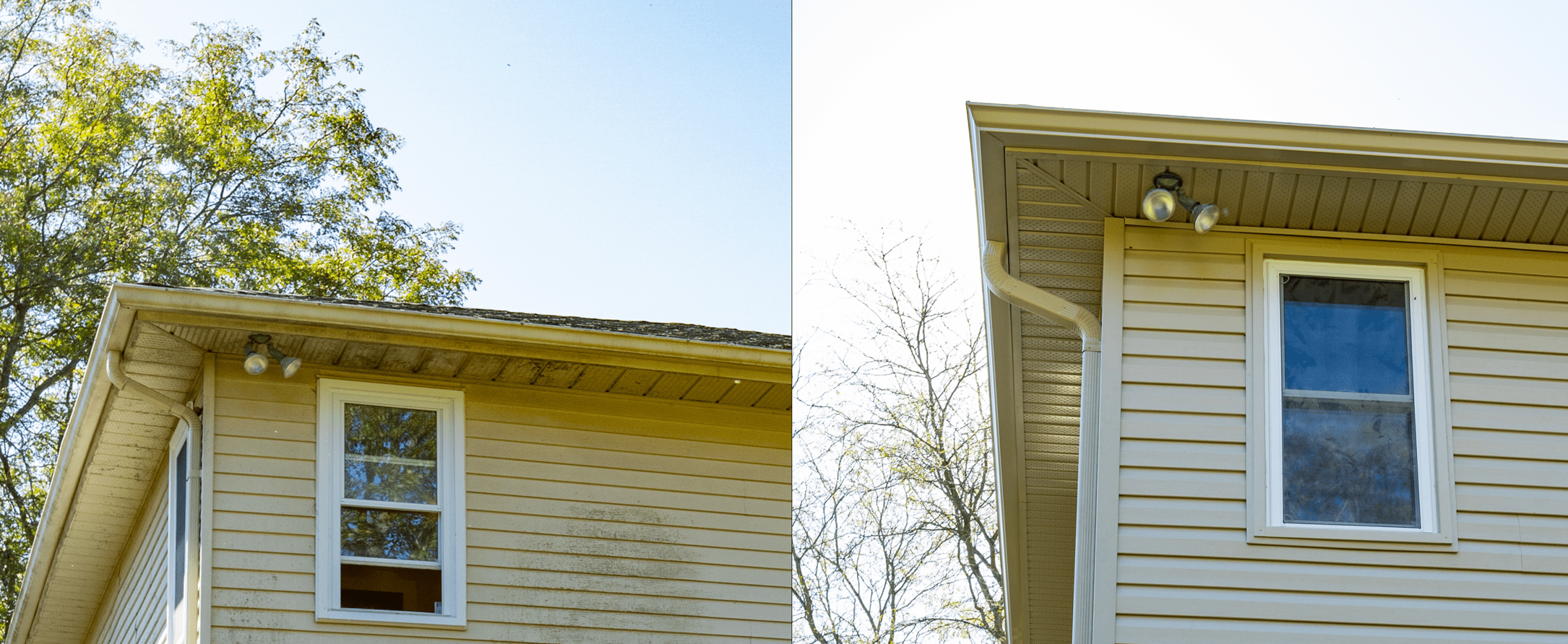 Major leakage on the eavestrough system along with noticeable wear and tear
Discolouration on the soffit and fascia
Existing siding pulled away from the home at the corners and ivy grew behind it and caused irreparable damage
Outdated appearance of the exterior of the home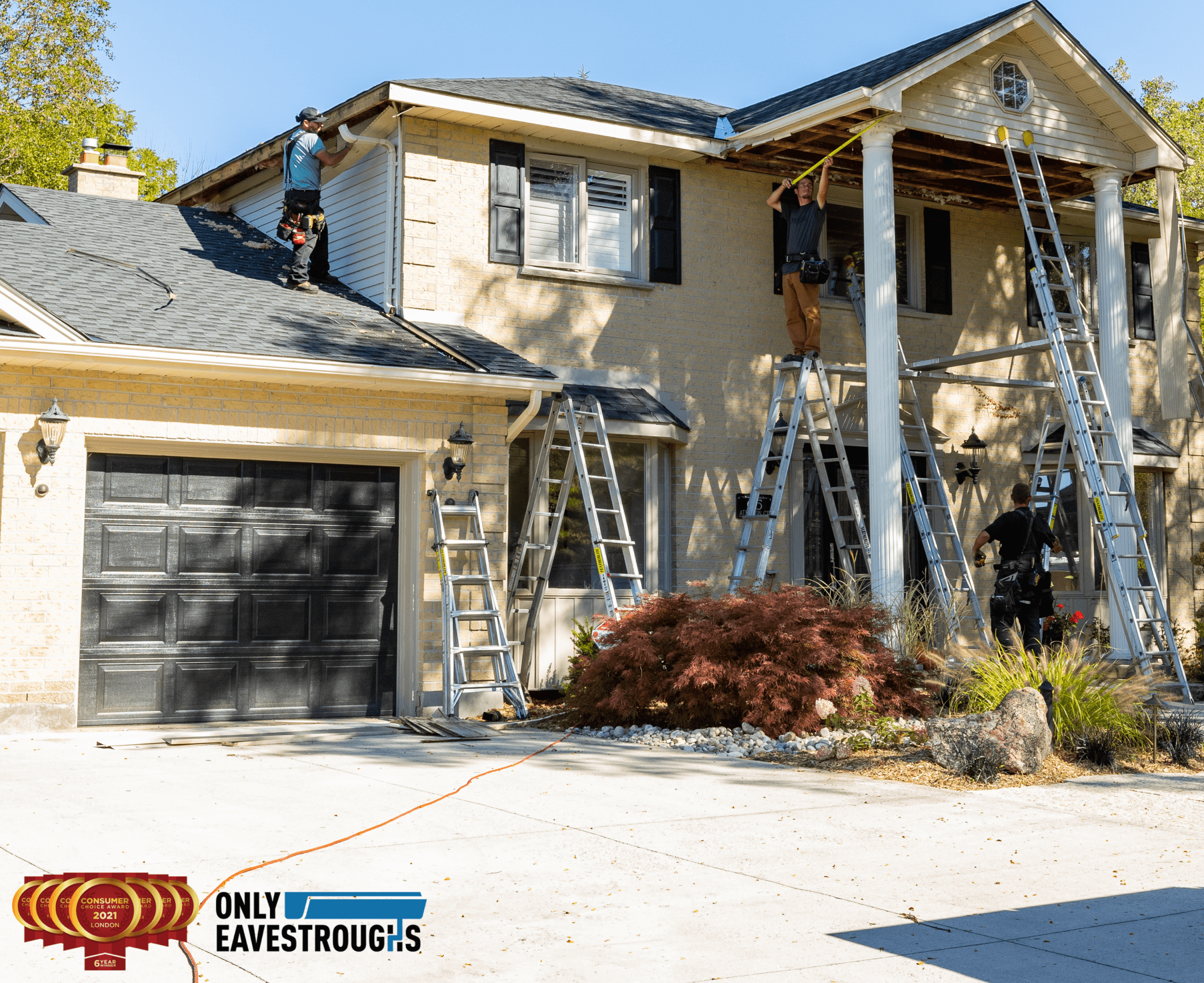 TEARDOWN:
We began with the removal and disposal of the existing Eavestrough and Downspout System and the aluminum Fascia, Soffit, J channel and Vinyl Siding. Once the tear-off was completed, we sorted all materials and placed them into separate scrap metal and vinyl waste bins. Then we removed the materials from the property and delivered them to the appropriate recyclers.
INSTALLATION:
Two of our installation teams worked on different aspects of the project. A team of three aluminum installers focused on the J channel and soffit installation. Another team member custom bent up the aluminum fascia on our bender/brake. The aluminum fascia was then installed as capping over the fascia board. Finally, the eavestrough system was installed.
Then another team of installers concentrated on the new installation of vinyl J channel around all windows and doors prior to the installation of the vinyl siding. Once the siding installation was complete our team went back around to custom bend and cap all windows and doors in the matching aluminum colour. We applied caulking to seal the capping and prevent moisture from getting inside.
HOMEOWNERS WERE THRILLED
The homeowners were thrilled to have this project completed on their new home. They recently moved from the Toronto area and completed many interior renovations. In addition, they completed a new landscaping design project just before we commenced our project.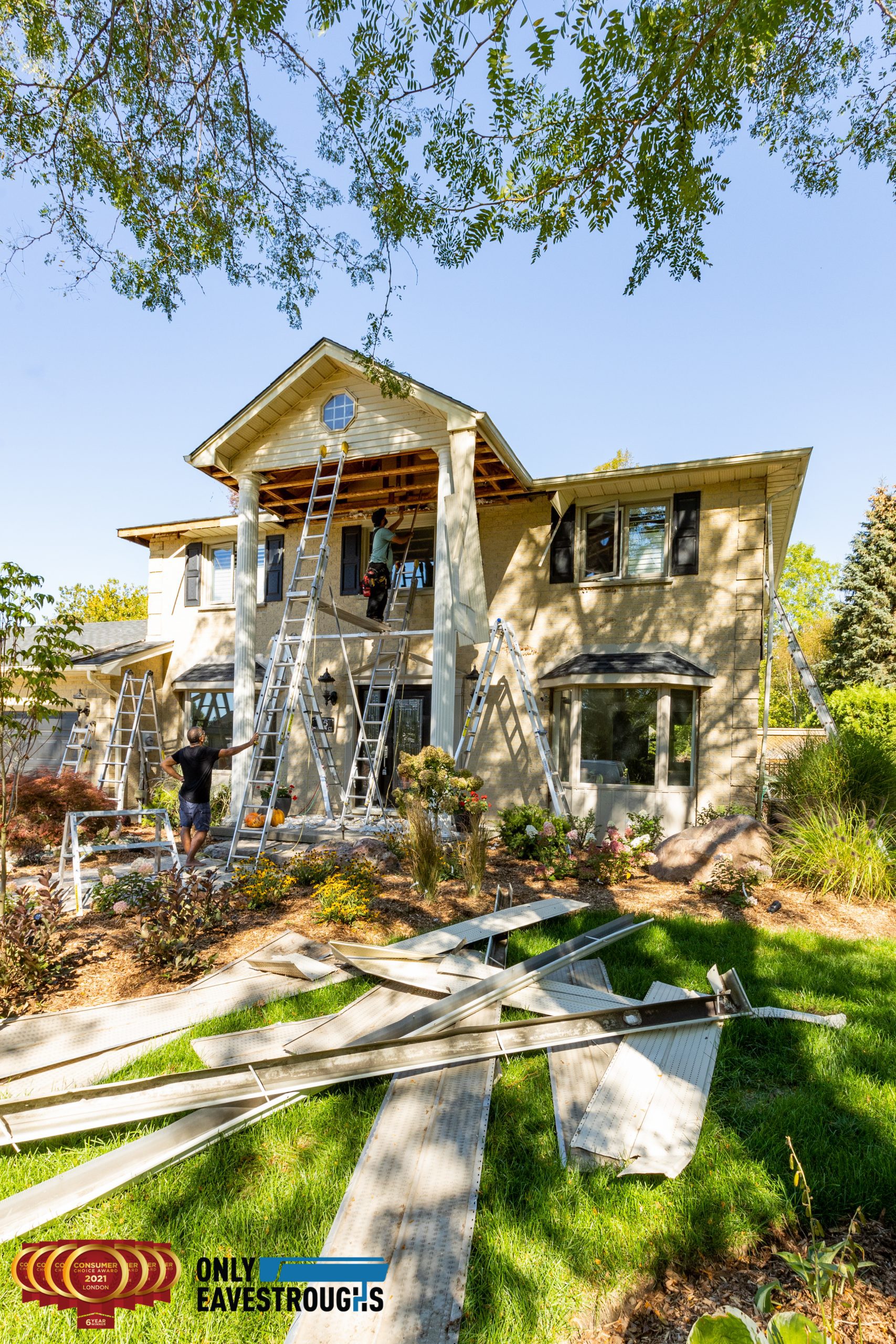 Our goal was to update and modernize the look of the exterior of the home. This was the "icing on the cake" and provided a wonderful finishing touch on the overall enjoyment and curb appeal of this home. The homeowners were very vocal about how impressed they were with our work ethic and for doing such a wonderful job at making their new home become greater than they had imagined it would look.