Soffit and Fascia Installation and Repair
Equally important as the roof over your head, the remainder of the trim work is a system that must work together to protect your home and its structural integrity. Beyond the shingles and eavestroughs, there are soffit and fascia boards.
Only Eavestroughs is proud to provide complete soffit and fascia installation, repair, and replacement services ensuring your home's curb appeal and the protection of your home's interior too.
What are soffit and fascia?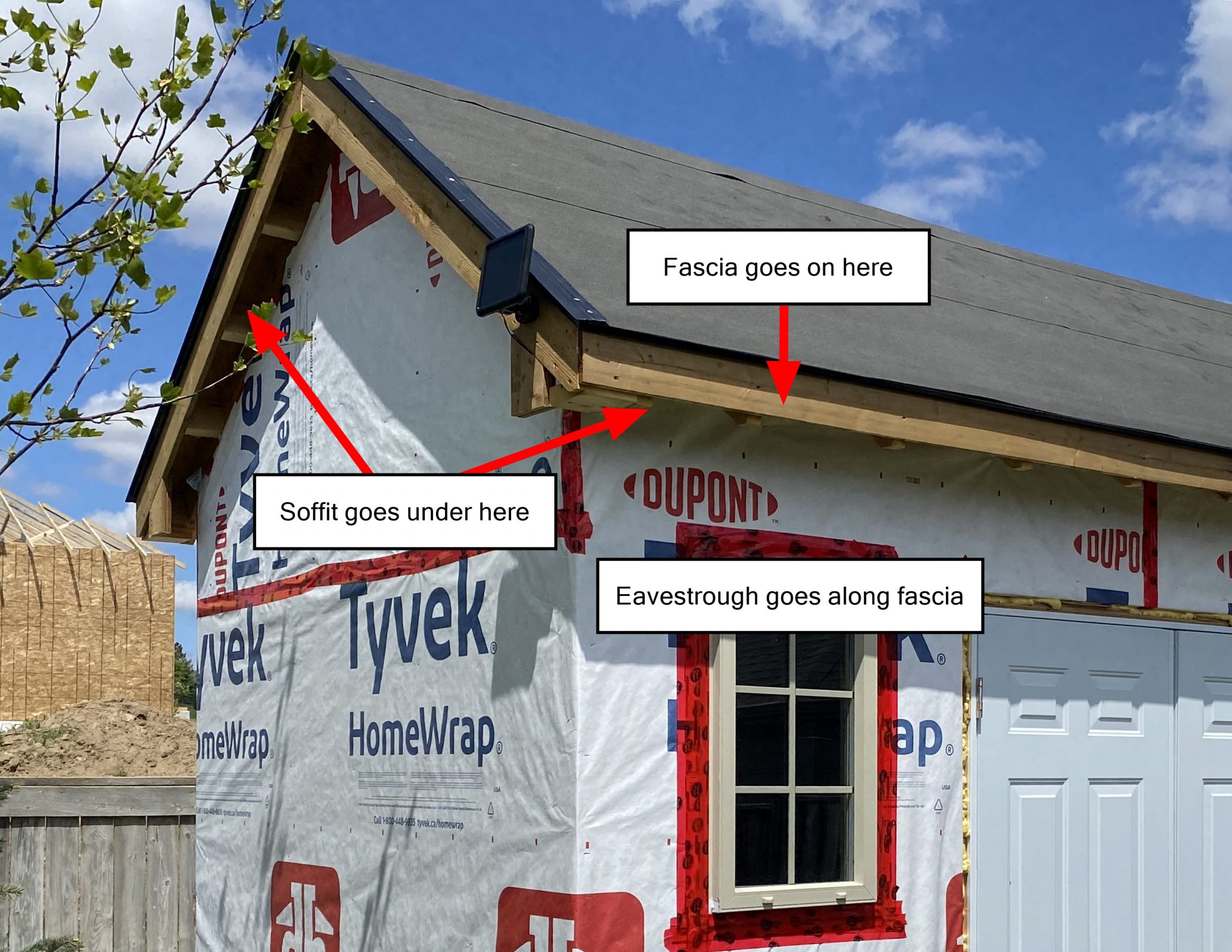 Your roof overhangs the side of your house just a bit. Soffit panels are the ceiling of that overhang. You typically can't see it unless you are looking up. The colour and design usually coordinate with the siding or brick exterior of a home to make it look pretty.
The area between the soffit and roof edges is called fascia. These long flat surfaces are also where you install eavestroughs or gutters. The Fascia board is very visible so needs to be in good shape if you are looking for curb appeal.
SOFFIT AND FASCIA ARE MORE THAN JUST MAKING YOUR ROOFLINE PRETTY…
What else do soffit and fascia do?
For a variety of reasons, soffit and fascia installation is important:
• Keeps attic ventilated to prevent moisture build-up that creates mould and mildew
• Helps release heat from the attic to control cooling costs
• Prevents animals and insects from invading your home
• Protects home from nasty weather
• Supports and protects the bottom edge of the roof
• Provides a place for eavestrough installation – must be sturdy to support those gutters during heavy rain
Soffit & Fascia Maintenance
After a brand-new soffit and fascia installation, or even for your current system, cleaning and maintenance are important. Here's some advice:
For a variety of reasons, soffit and fascia installation is important:
• Clean soffit and fascia every other year
• Use some sort of compressed air to clear ventilation holes in the existing soffit
• Inspect everything for cracks, gaps, sagging, and other faults to avoid rainwater damage inside your home
• Clear out eavestroughs in the spring and fall so water can drain properly
IF YOU NOTICE CRACKS OR HOLES, REPAIR OR REPLACE QUICKLY BEFORE YOU HAVE UNWANTED FOUR-LEGGED OR FLYING TENANTS MAKING A HOME ABOVE YOU!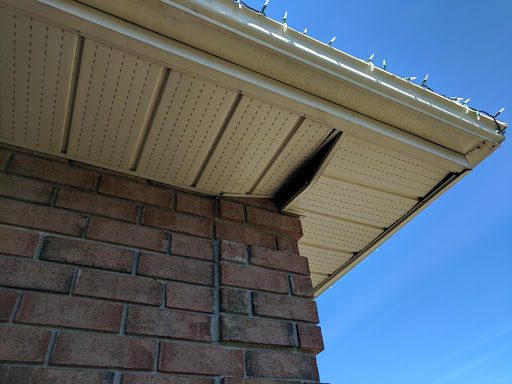 How much does soffit and fascia installation cost?
Installations are priced by linear foot. Factors that contribute to the cost of soffit and fascia installation include:
• Height of roofline
• Width of soffit required
• Number of corners
• Material selected
• Additional services
Only Eavestroughs Inc. is happy to look at your system and help determine the best options for your home or business. Inspections and estimates are always free.
Curious to know the condition of your soffit, fascia, & eavestroughs?
Schedule a free inspection. We will prepare a report on the condition of your exterior and make recommendations for any cleaning, repairs, or installation you may require. and an estimate for any work we can assist you with. We even do siding and windows and door capping.