Seamless Eavestrough or Gutter Systems
The drainage system of your home relies on properly fitted eavestroughs and related components, including downspouts and leaf guards, to prevent water damage, basement leaks, and animal infestations. Only Eavestroughs can help ensure your home is protected with seamless gutter installation and related components.
5″ & 6″ Seamless Eavestrough Installation
Only Eavestroughs installs gutters custom cut right on-site to provide seamless eavestroughs for the perimeter of your home. The only seams are jointed points usually found at the corners.
While sectional gutters may be a cheaper home improvement and easier to install, the benefits outweigh the added expense and labour required.
Learn More
Benefits of Seamless Gutters
Seamless Eavestroughs made of higher quality materials
Custom made on-site cut to exact specifications for a perfect fit
Fewer seams mean less chance for leaks
Need for caulking to seal seams eliminated allowing water to flow more smoothly without drips
Less maintenance is required from caulking and clearing debris from joints
Reduced clogs and backups because debris doesn't get stuck on additional fasteners required in sectional gutters
Look nicer with no visible seams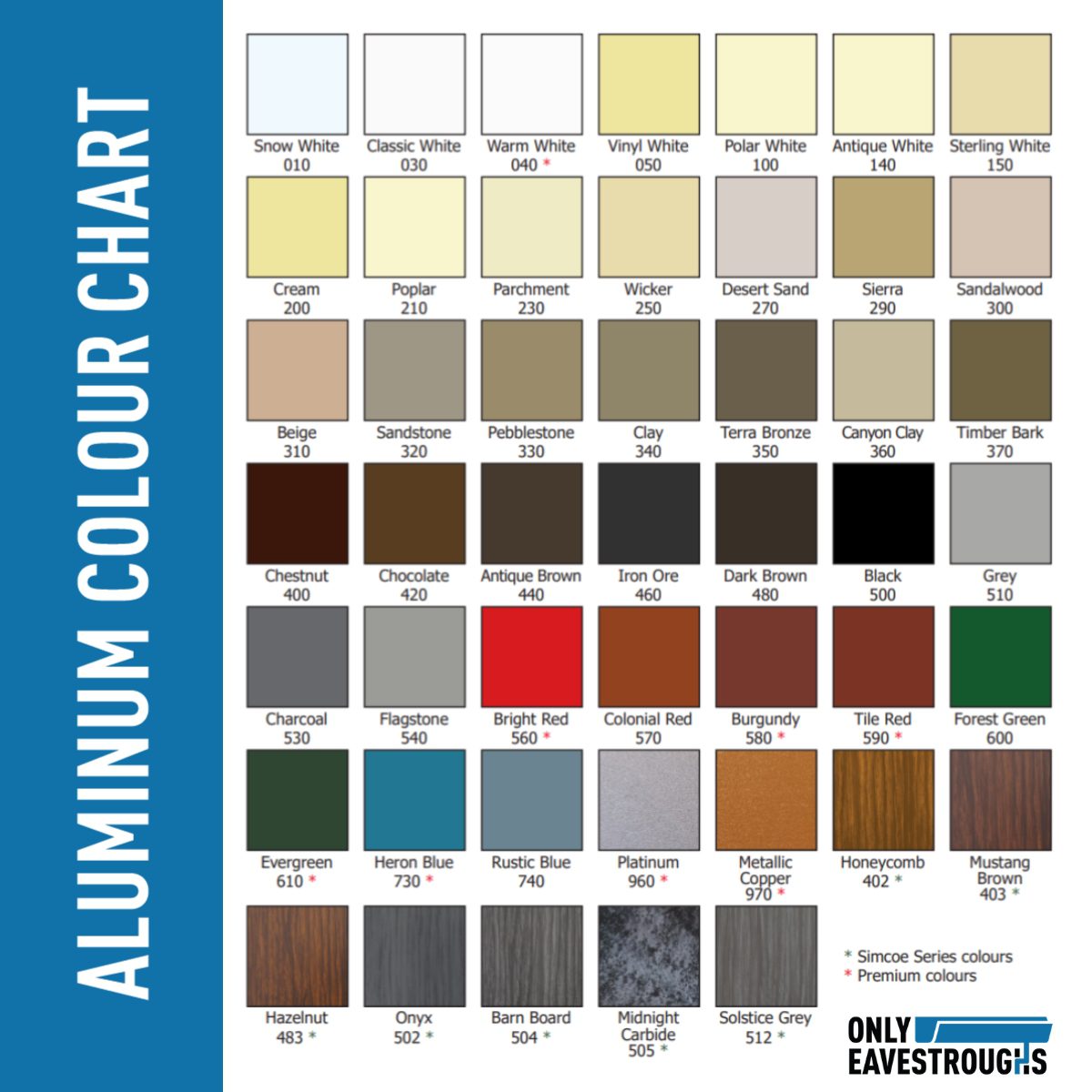 Beautiful Colours - Reliable Supply
Aluminum trim is available in a variety of colours. We are proud to stock significant quantities preventing unnecessary delays and material shortages.
We strongly recommend choosing colours based on our aluminum swatches as computer images cannot provide an exact replica of colour.
How Much Do Eavestroughs Cost?
Gutter Cost Calculator
Please note, this calculator is for convenience only. It calculates a very rough estimate based on averages only and may be too high or too low depending on actual circumstances.
What's considered when calculating the cost of gutters?
The cost of installing brand new eavestroughs or replacing existing gutters depends on a variety of factors like size, labour, material, and any extras you may choose. 
Additional variables may include the size and complication of the project and the volume of materials required for the job. Access to the building is also a factor when determining labour costs. And of course fluctuations in pricing and availability of products can play a major role. Just as eavestroughs are called gutters but mean the same thing, there are different names for downspouts. They are also referred to as downpipes, drainpipes, drain spouts, and waterspouts.
All these terms are for the lightweight pipe that carries water collected from the roof into the eavestrough then down to the ground and away from a building in a controlled manner.
What Do Downspouts Do?
Carry rainwater from the roof to the ground
Downspouts allow water to reach ground level without dripping, splashing, or pooling and damaging the home's exterior. Sometimes additional downspouts are installed on the second story of a home and discharge water onto a lower story roof.
Divert water away from the building
At the bottom of the downspout, the pipe will bend, typically at a 70-degree angle, to divert water away from the walls and foundation. Extensions or leads may be added to direct water further away to a specific area like a sewer, drain, or an area with better drainage capability. Some even lead to buried tile under the ground.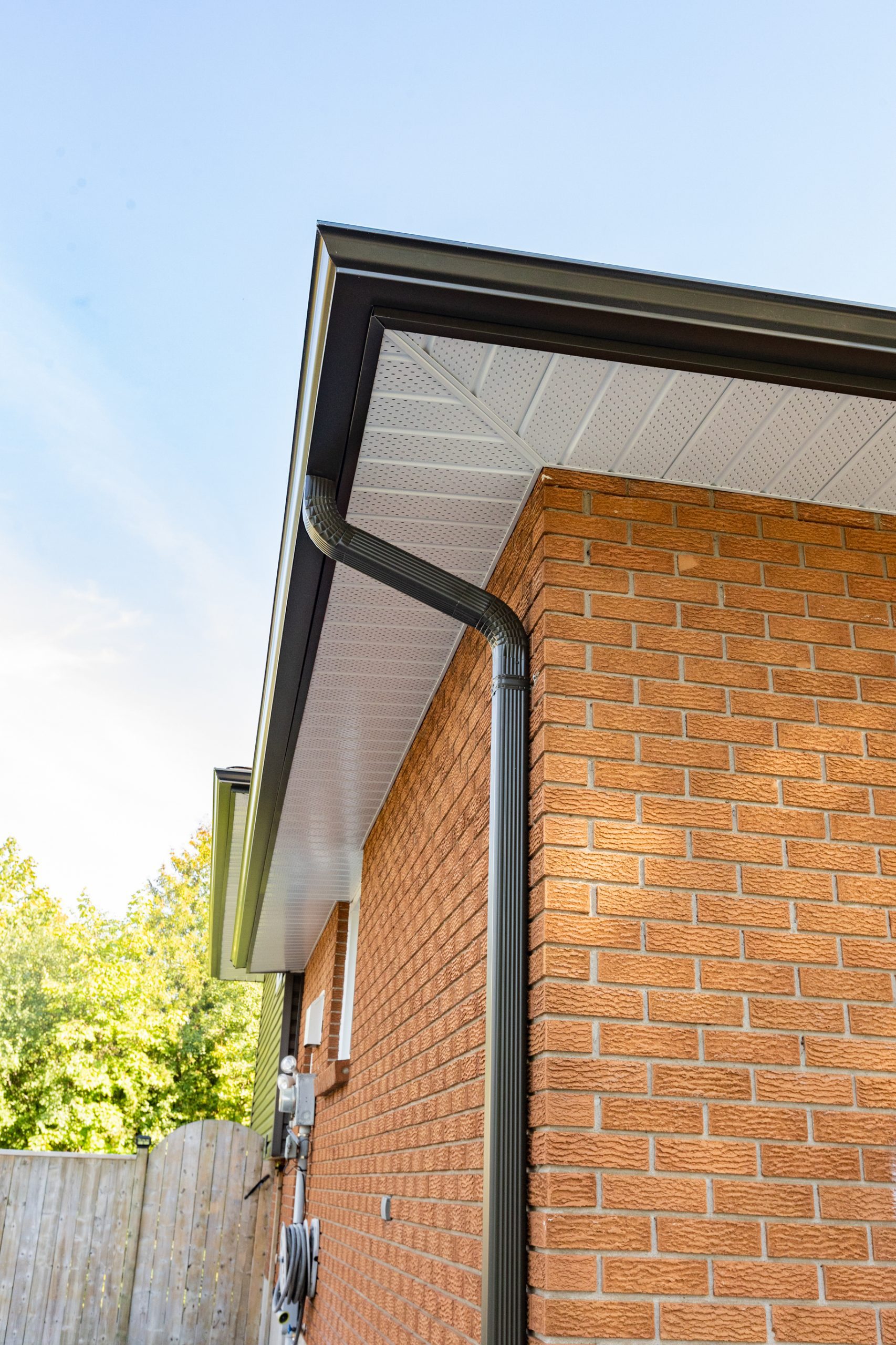 Only Eavestroughs installs rectangular downspouts made of high-quality aluminum to coordinate with the rest of the drainage system. During our comprehensive inspection, we evaluate the quantity, placement and direction of your downspouts to ensure ideal drainage.
Installing Gutter Guards is a great way to reduce the time spent cleaning your eavestroughs. Keep leaves, pine needles, and debris from collecting in the gutters and clogging the system. This allows water to collect in the troughs and drain to the downspouts more efficiently with fewer problems.
While sectional gutters may be a cheaper home improvement and easier to install, the benefits outweigh the added expense and labour required.
Learn More
Gutter Guards Provide Added Protection to Your Eavestroughs
Even when you don't have the risk of leaves and other debris causing clogs, gutter guards can still provide additional protection making them sturdier and more long-lasting when you select quality leaf guard systems.
Protects your home from snow and ice

Built to withstand severe winter weather conditions

Will not rust or warp

Resistant to UV rays, fungi, and temperature variations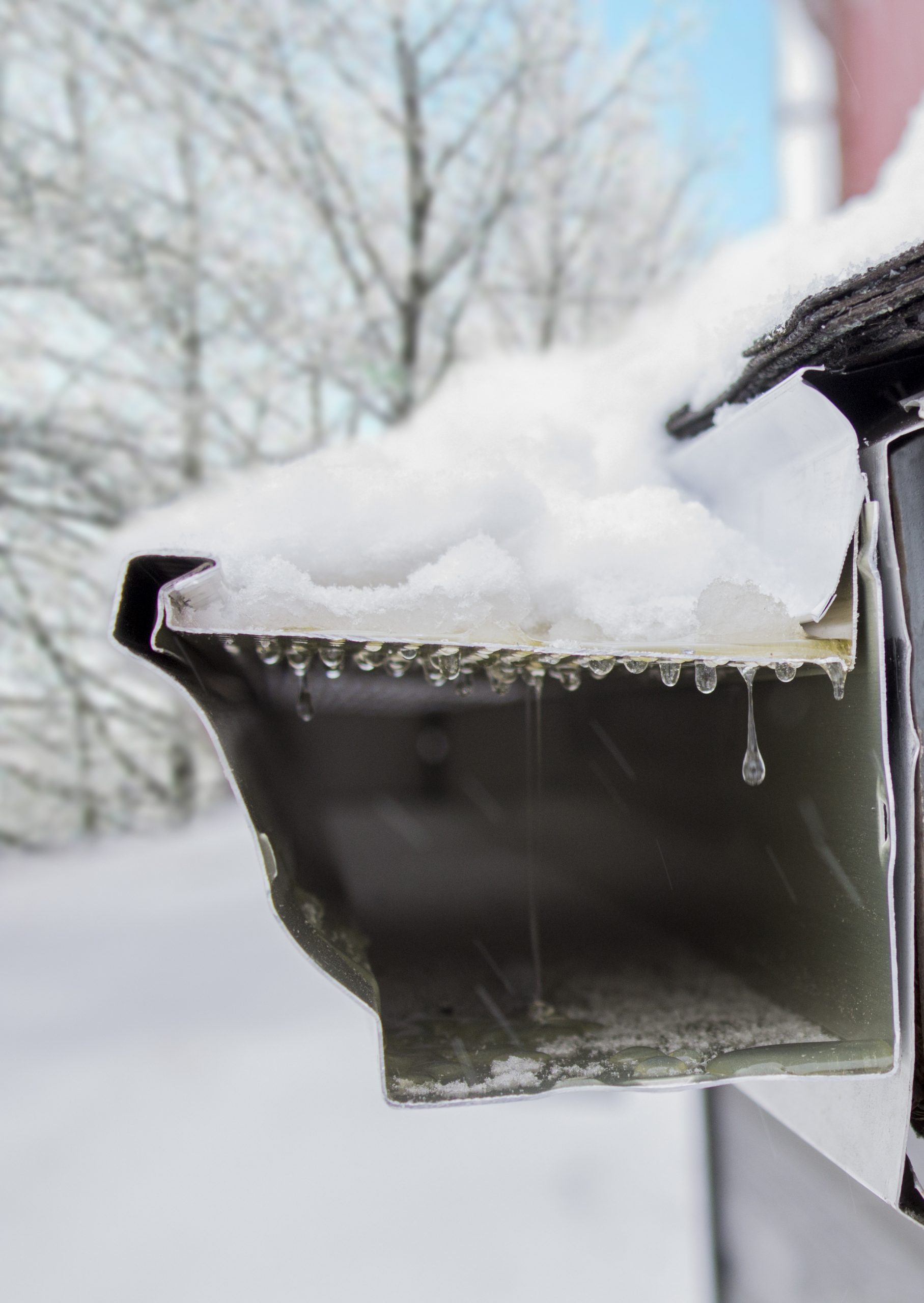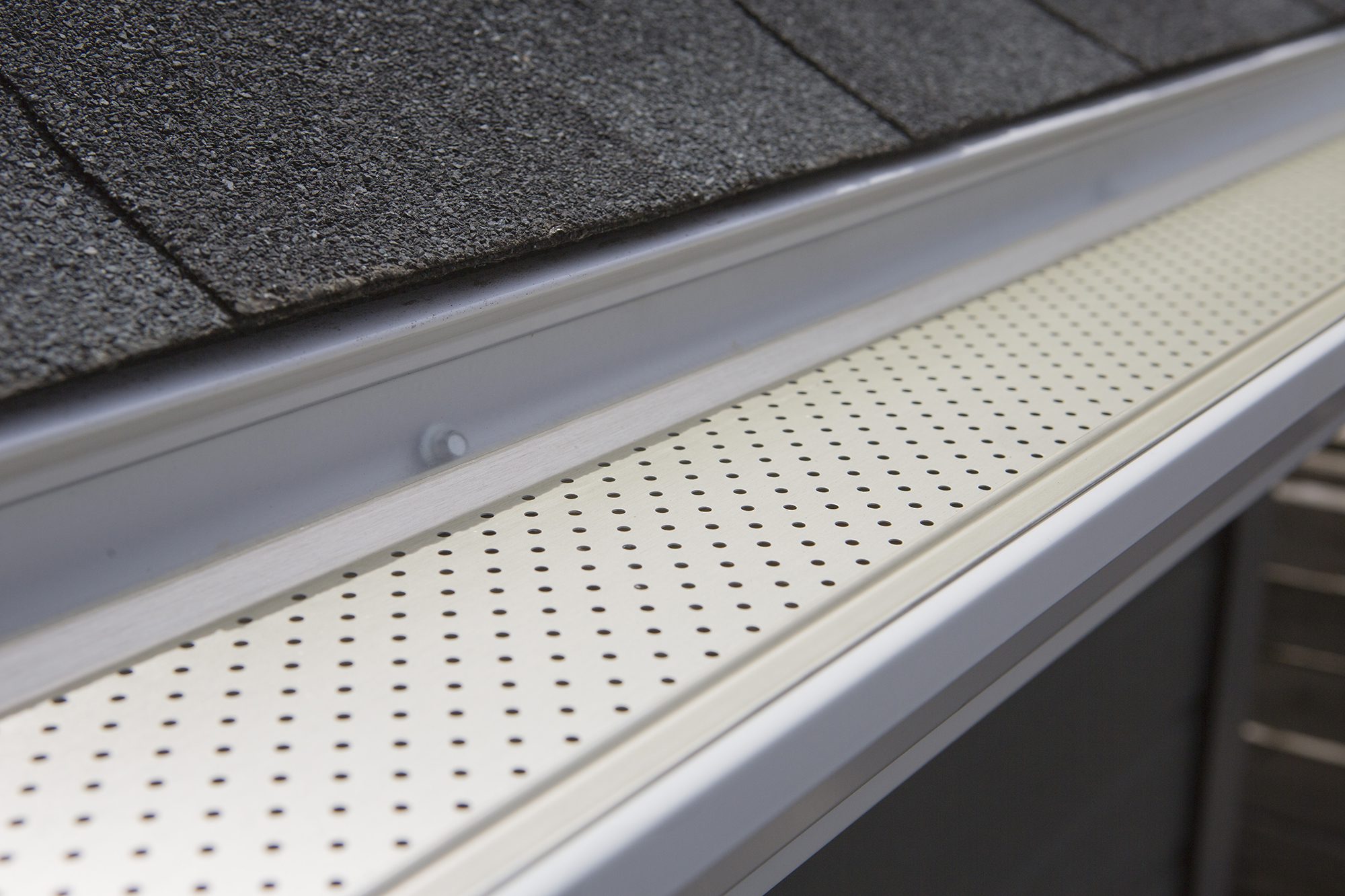 Options Available For Existing Gutters
When you don't need to replace your eavestroughs, we can professionally install a different version of leaf guards made specifically for existing systems. The sturdy aluminum construction is a wonderful option for homeowners who want protection over existing eavestroughs in great shape and add additional strength.
To determine average costs of new eavestrough installation with a Leaf Guard System, enter your details in our Cost calculator.
If you are interested in adding a Leaf Guard system to existing eavestroughs to keep your gutters clean, please schedule a free inspection to confirm the condition of your system and we will take precise measurements before providing a quote.