Only Eavestroughs has been providing Londoners with professional eavestrough inspection, maintenance, cleaning, repair, replacement, installation and downspout solutions at great prices since 2003.
Gutter inspection, maintenance, cleaning, repairs, replacement and installation
Our professionals inspect each job to customize our service to meet your specific needs
We guarantee you'll experience the best service and get products at an affordable price
Exceptional customer service that has won us the Consumer's Choice Award every year since 2016
Do I Need to Replace My Eavestroughs?
Every eavestrough situation is different. Some damaged systems need to be replaced, others can be fixed. What does your system need? It depends on a lot of factors. Let our team of specialists find that out!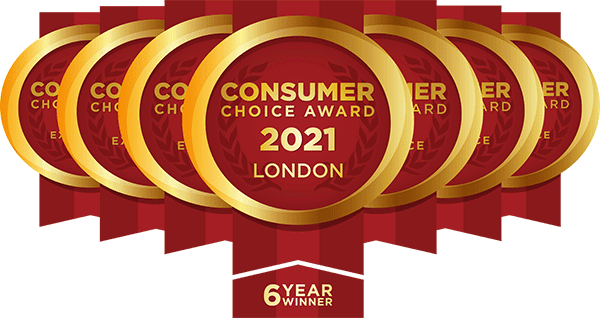 Consumer's Choice Award!
Only Eavestroughs is a multi-year winner of the Consumer's Choice Award! That's a pretty big deal in the service industry, in case you didn't know. Customer satisfaction is our guarantee!
Eliminate Hassle
We offer fast and efficient service to accomodate you and minimize the fuss of house repairs.
Competent Service
Our team of professionals are very knowedgable about their jobs and offer trustworthy maintenance.
Reports & Recommendations
Our employees will provide homeowners with an inspection report and recommendations upon request.
All The Savings
We don't want you spending unnecessary money. Let our experts analyze your home to assess your needs.
A full analysis of the eavestroughs and downspout systems is completed to determine necessary services

We will be pleased to provide you with a complete breakdown of your eavestrough and downspout situation
We will recommend the services that are required
A written quote will be given based on material and labour costs
No work is ever done without customer authorization!
Sometimes we can repair aluminum eavestroughs so you don't spend unnecessary money replacing them. Other times you may be better off with replacements.  We can help determine your best options.

Restore eaves and downspouts in cases of damage, including leaks
Realigning and levelling eavestroughs in cases of warping or pooling of water
Securing broken seams and corners
Reattaching or reinforcing any detached or warping eavestroughs
Providing prevention and repairs from ice dams
Replacement
Partial or full replacement of aluminum soffits, fascia, eavestroughs, and downspouts.
Replacement of damaged corners with new corners made to fit.
Specializing in 5″ and 6″ seamless aluminum eavestroughs and drainage downspout systems.
Inspection
Free inspection and quote
A professional will arrive at your house
A complete inspection will be done to determine what services your eaves and downspouts require
The professional will explain their findings to you so you have all the facts before making a decision
You will be provided with a written quote based on material needed and cost of labour
We don't do anything to your home without your permission!
Cleaning
Cleaning is a significant part of Only Eavestroughs services
Our team of professionals will manually clean eavestroughs – leaves, dirt, weeds, ice, and snow
Unplugging and cleaning of downspout systems
Regular cleaning will protect against clogging, warping, and other eavestrough damage
Cleaning should be done prior to any repairs or sealing any leaky areas
Should be done at least once, preferably twice, a year to ensure debris isn't clogging the eavestrough and downspout sections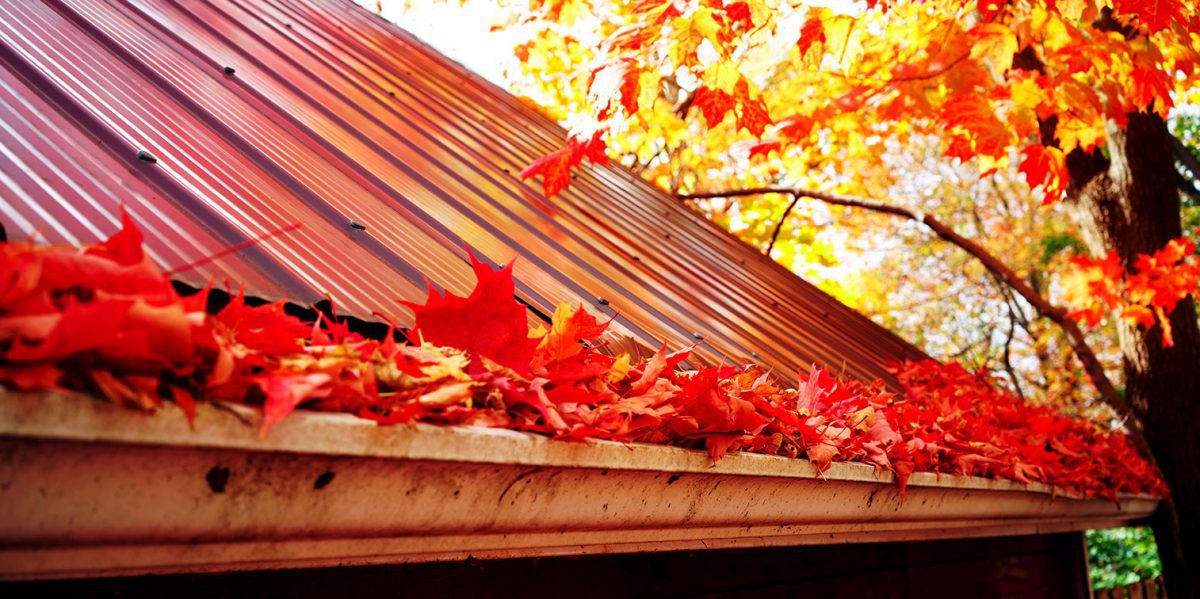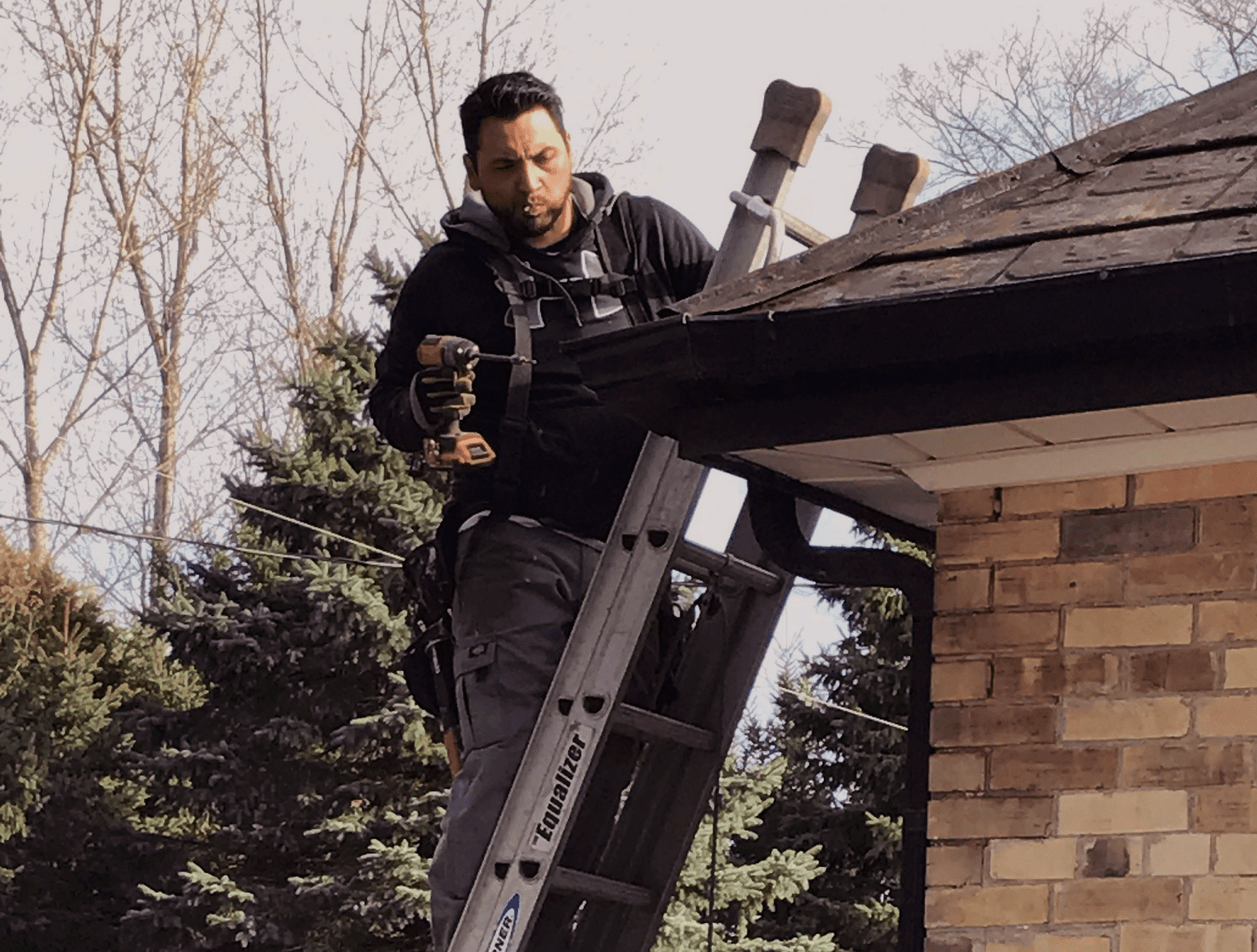 Repairs & Replacement
Based on our inspection, we'll tell you when you're aluminum eaves can be repaired, or if they need to be replaced
Repair of leaks and other damage to eaves and downspouts
Realignments and levelling (if there is pooling of water and/or warping)
Sealing corners and broken seams
Reinforcements and reattachments of detached or warping eaves using brackets and long screws
Ice dam prevention and repair
Partial or full replacement of aluminum soffits, fascia, eavestroughs, downspouts, and damaged corners
Specializing in 5″ and 6″ seamless aluminum eavestroughs and drainage downspout systems
Delivery & Installation
For new buildings, buildings currently without any eavestrough or downspout systems, and buildings that need replacement eavestrough and downspout systems.
With customer authorization, a professional will safely transport all materials to your home/building
A team of one or more professional and fully-trained installers will connect the system to your home/building
Only Eavestroughs specializes in the installation of 5″ and 6″ seamless aluminum eavestroughs systems
Systems are properly inspected and tested after installation to ensure top-quality has been met and that systems will last!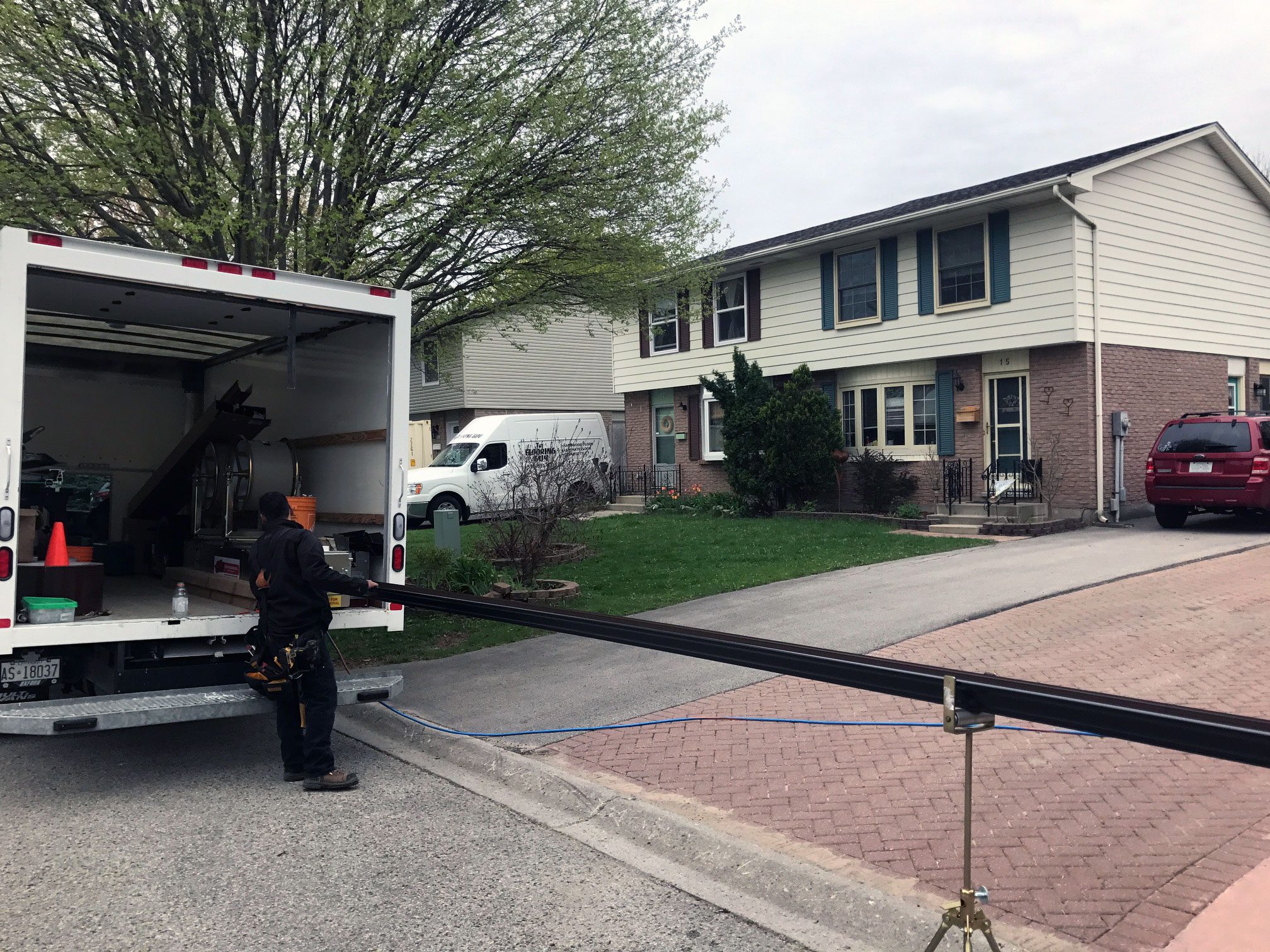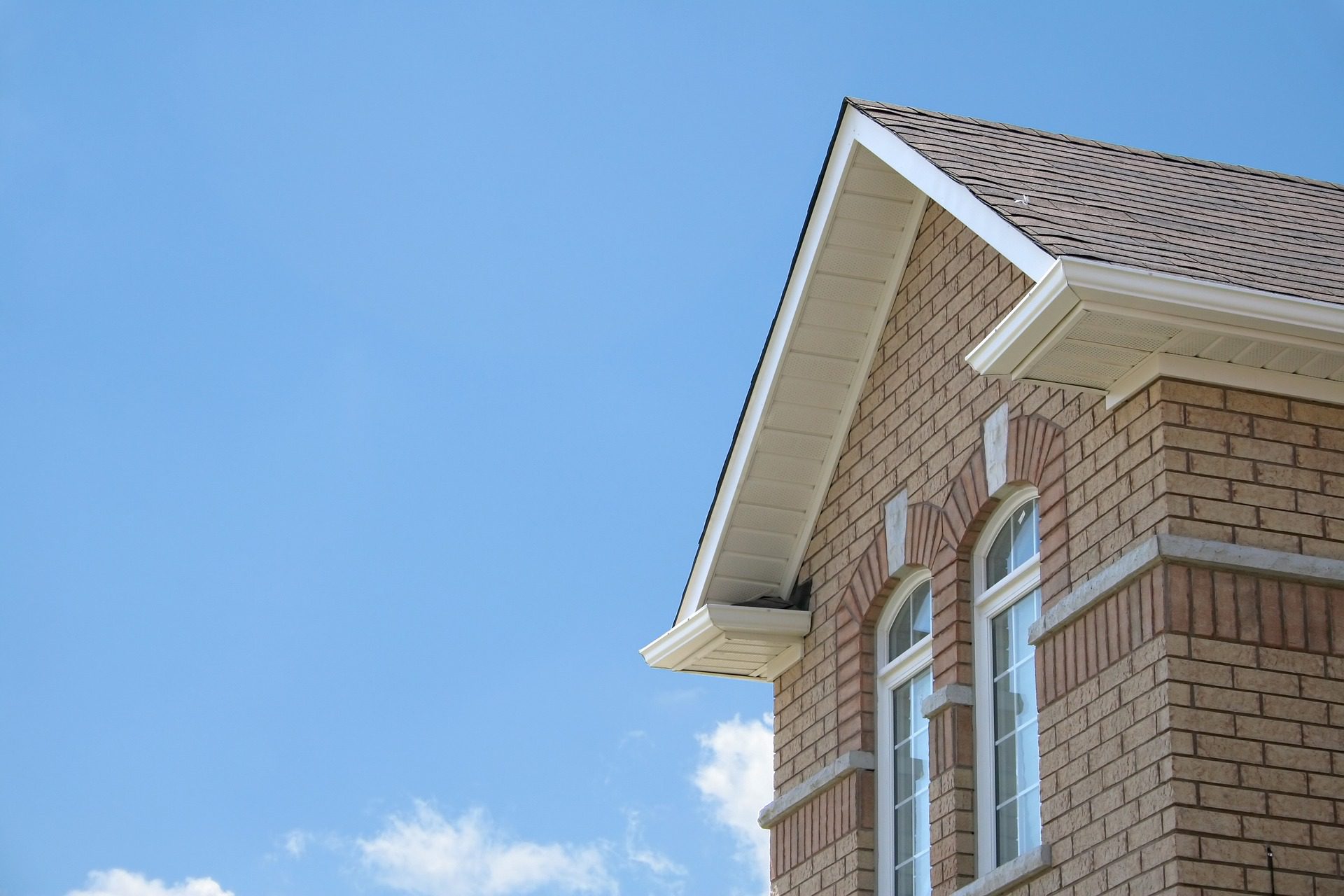 Soffit & Fascia
Vented Soffit allows better circulation of air in the attic to prevent heat and moisture build up.
Protects the eave structure from sun, rain, snow and ice damage.
Multiple finished available
Beautifies your home, adding detail and finish.
Maintenace Free and long lasting
Leafguard Systems
Installation of the aluminum gutter guard systems
Ideal for those who have trees close to their homes
Adds strength and rigidity to eavestrough systems
Prevents leaves and debris from blocking eavestrough systems
Eliminates the need to constantly be cleaning your eavestrough system
Prevents snow and ice build-up inside your eavestroughs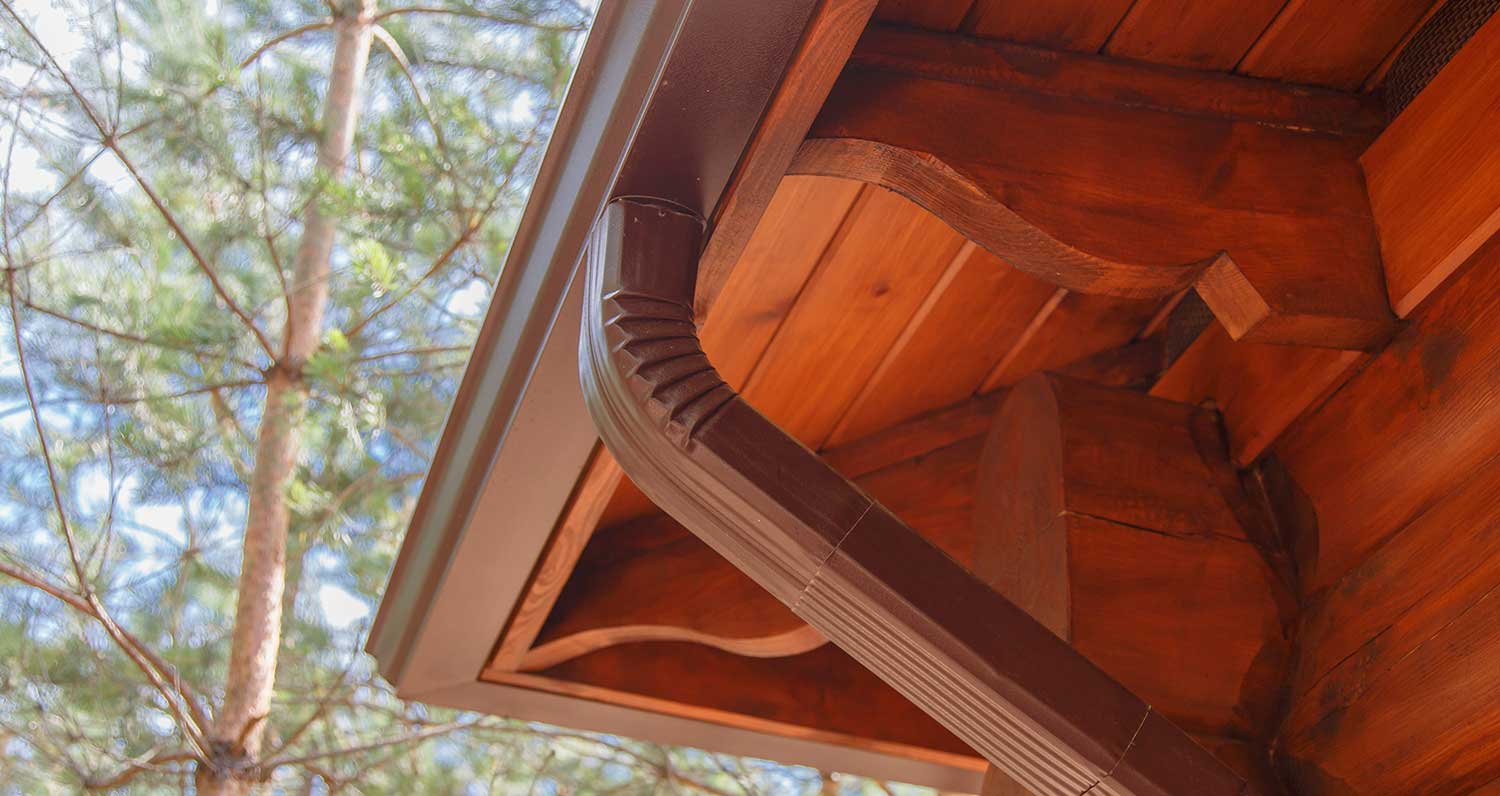 Downspout Services
The size, position, length, and number of downspouts are critical factors in the eavestrough and downspout system
Improper installation can cause basement flooding, ice sheets on walkways, overflowing, and splitting pipes in the winter
Our team of professionals will bring downspout systems above ground,
Re-route and re-direct systems to meet building needs,
Repair damaged downspouts,
Addition/replacement of pipes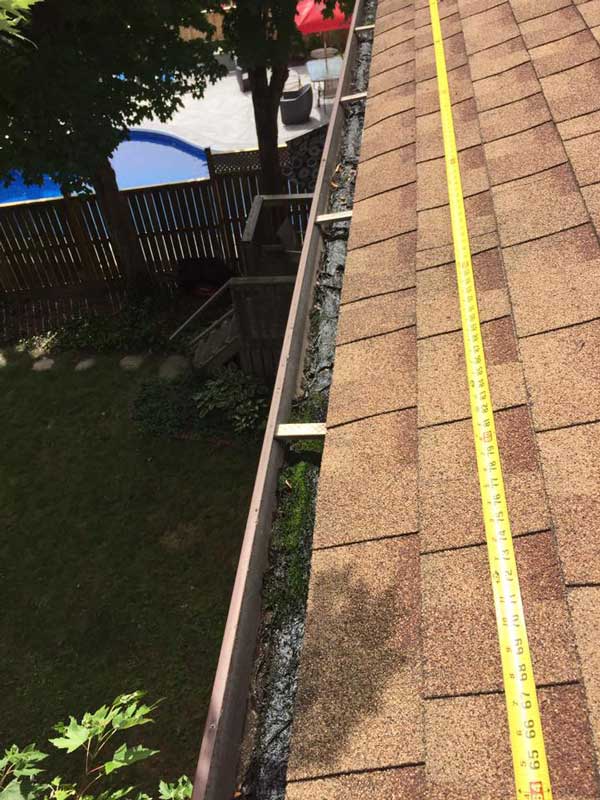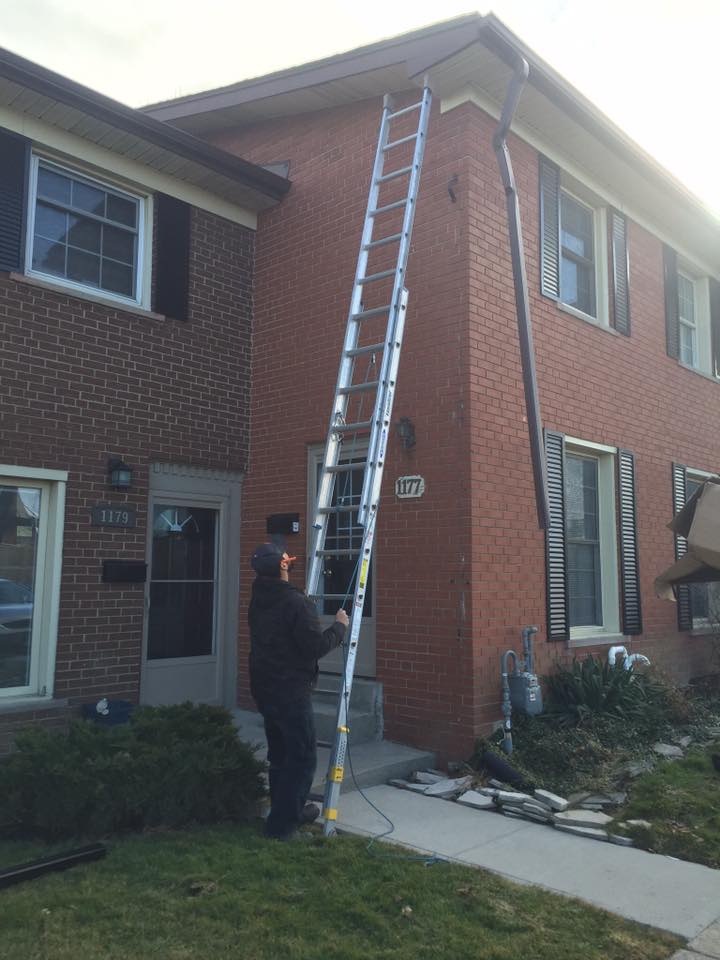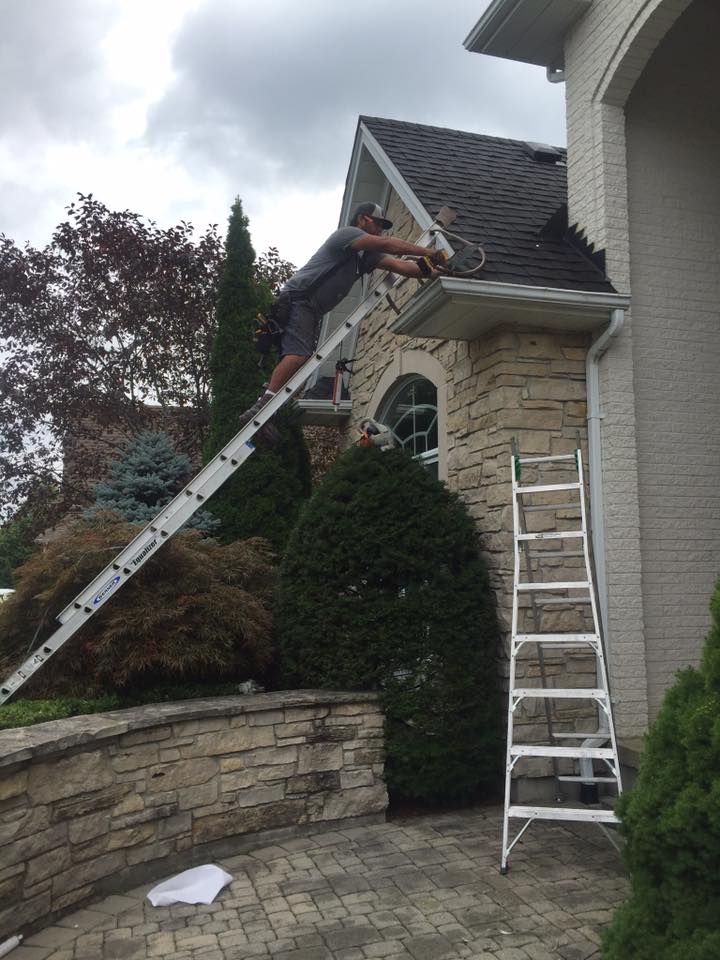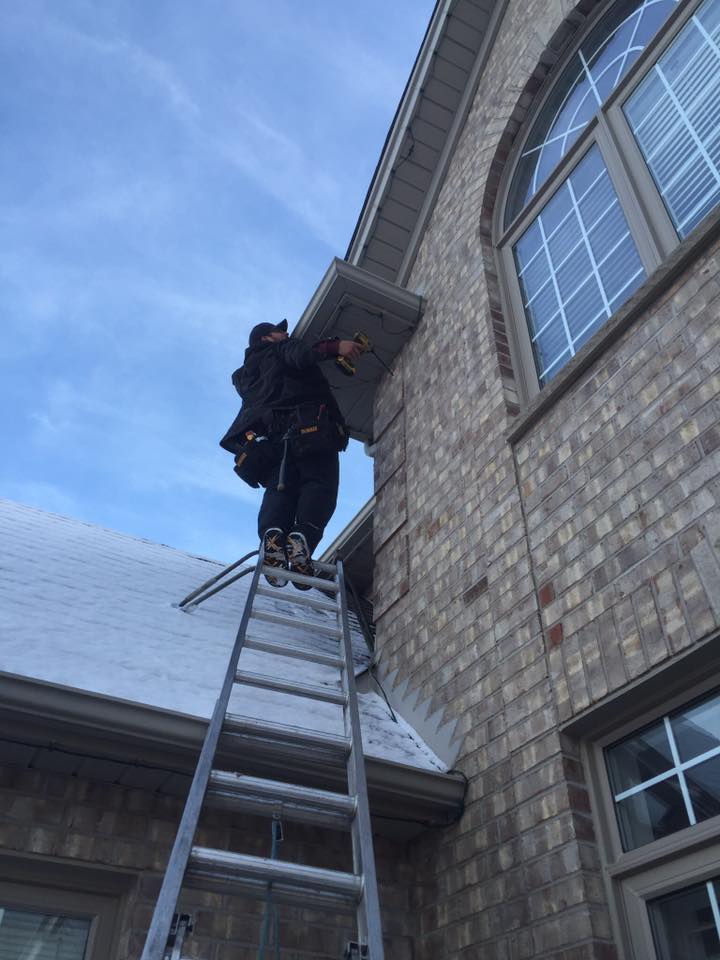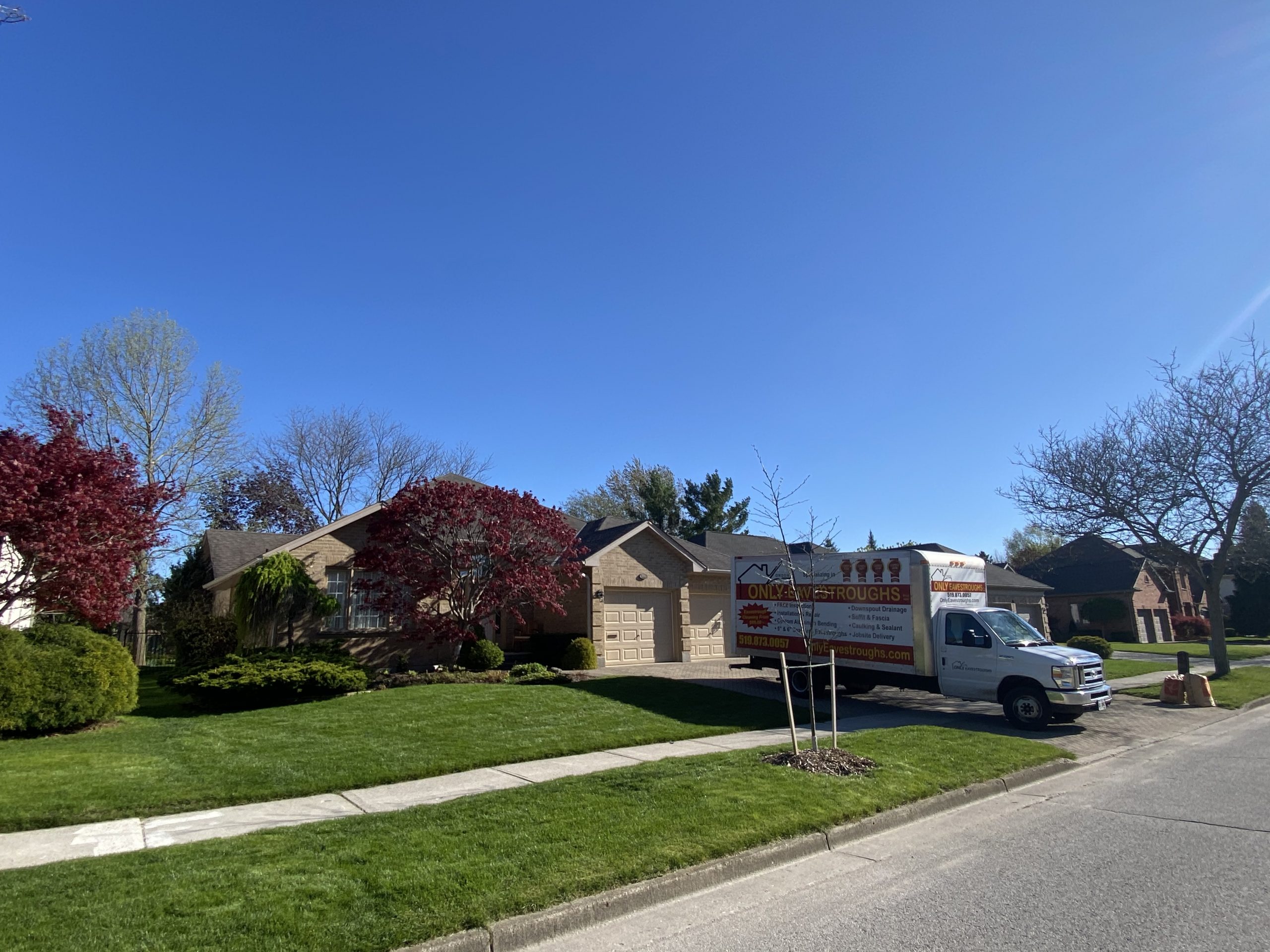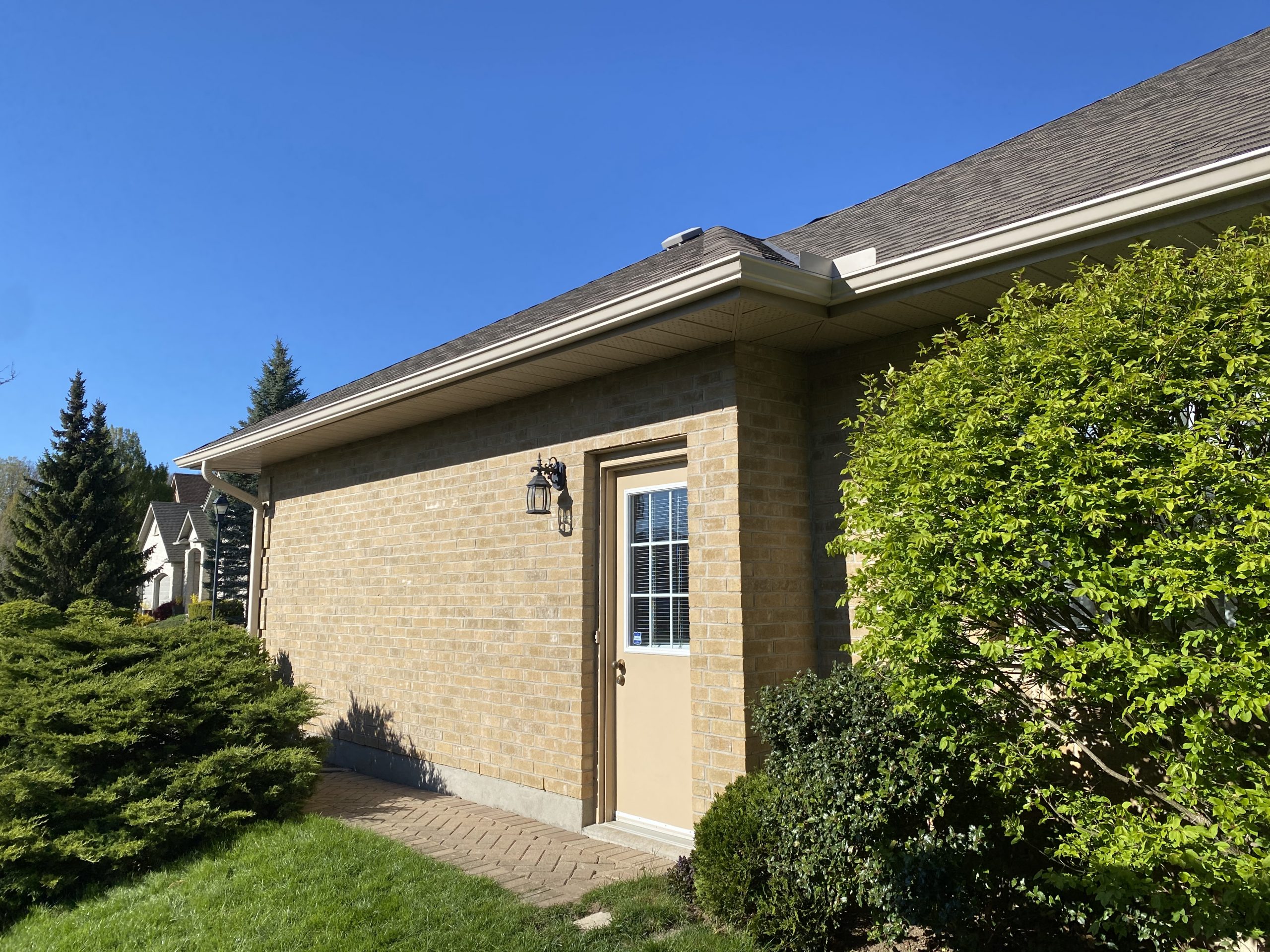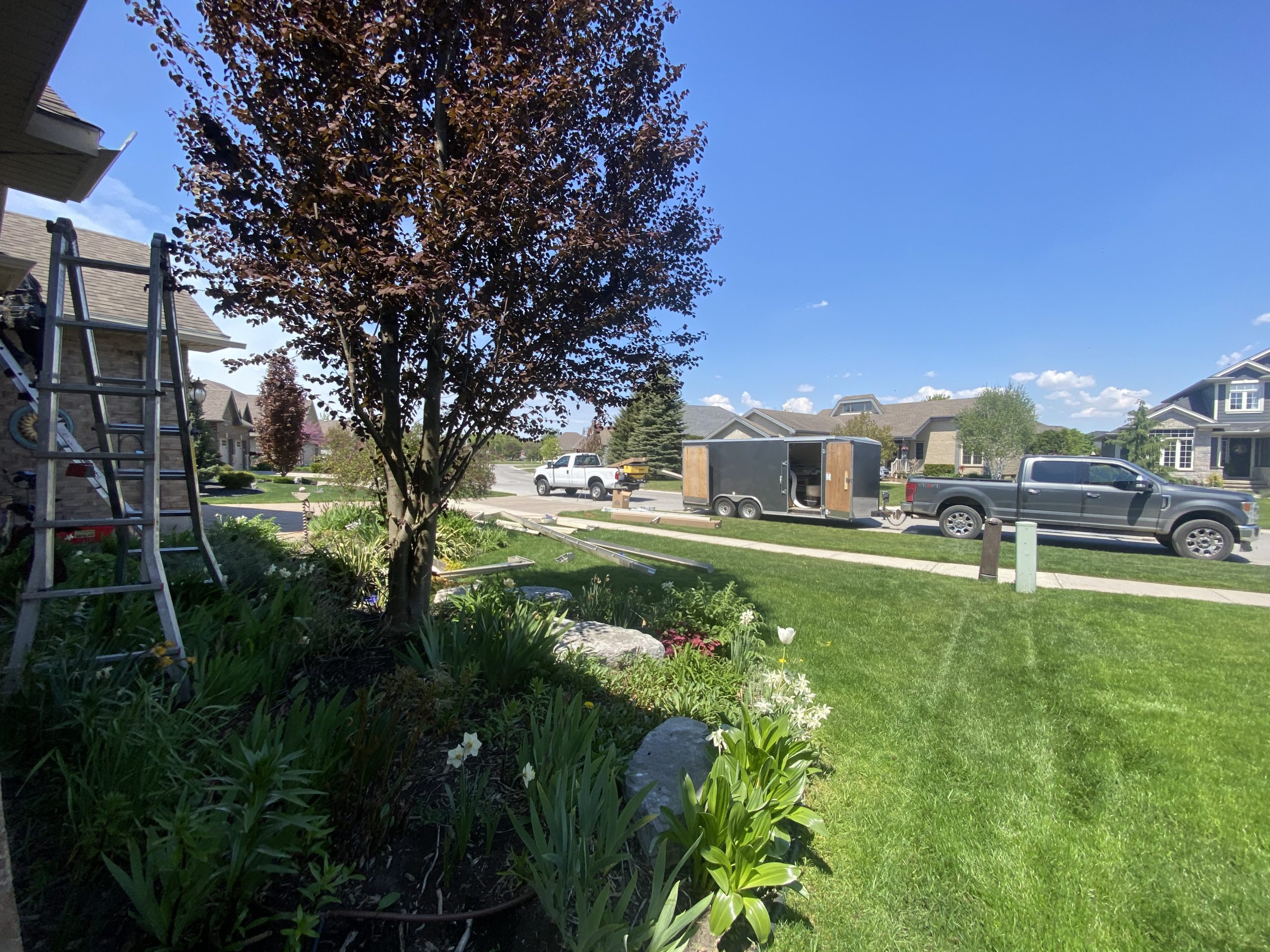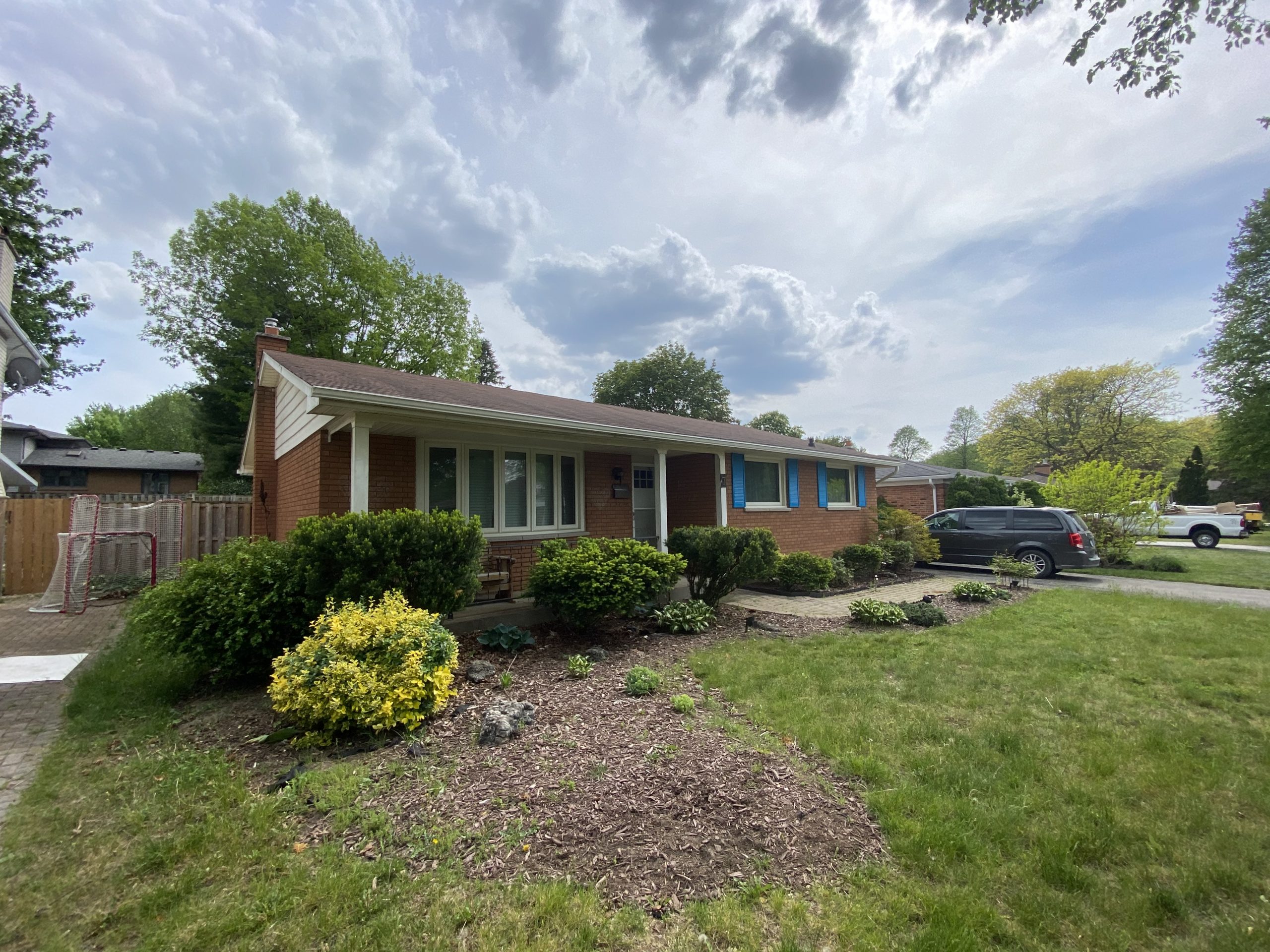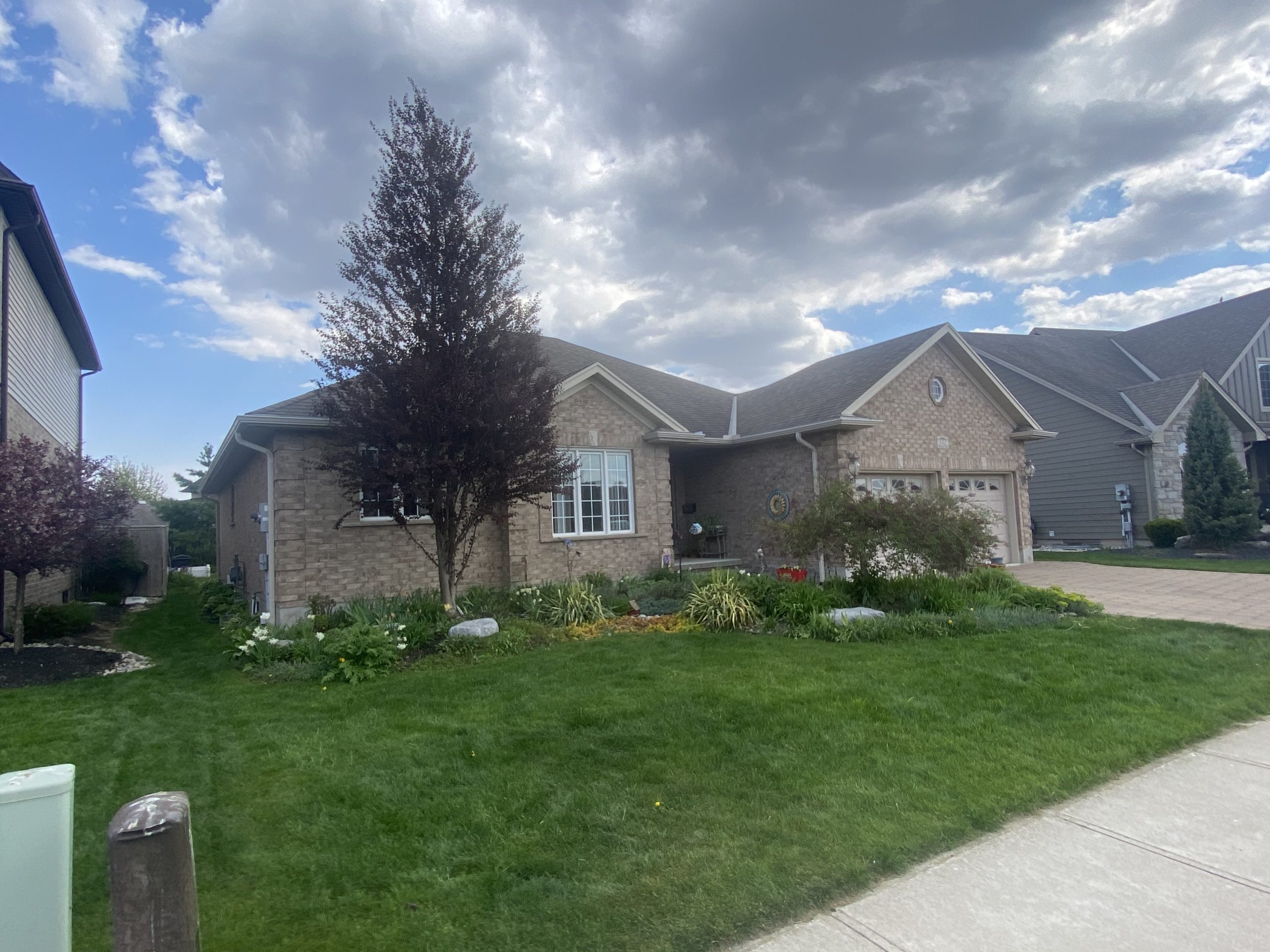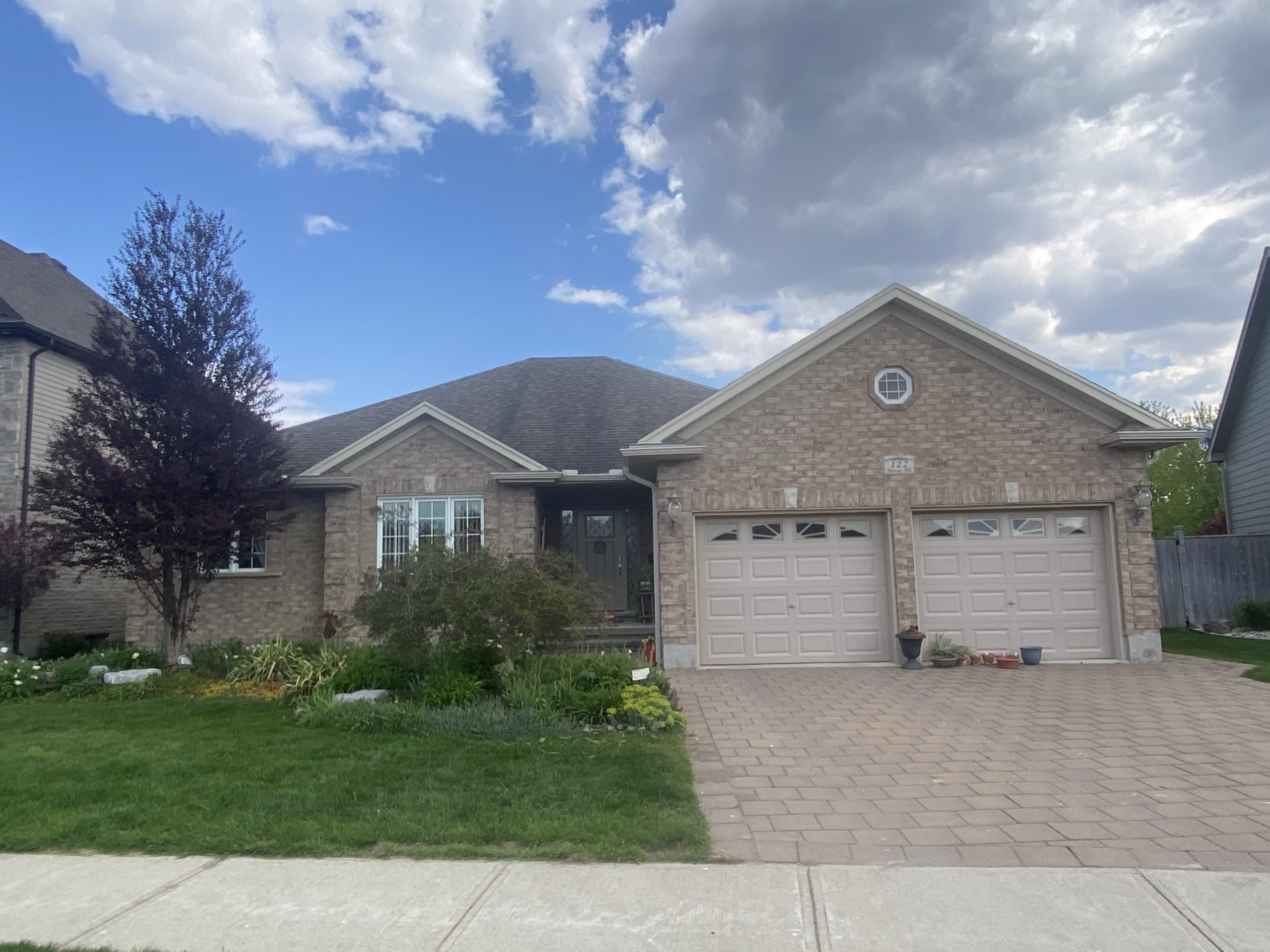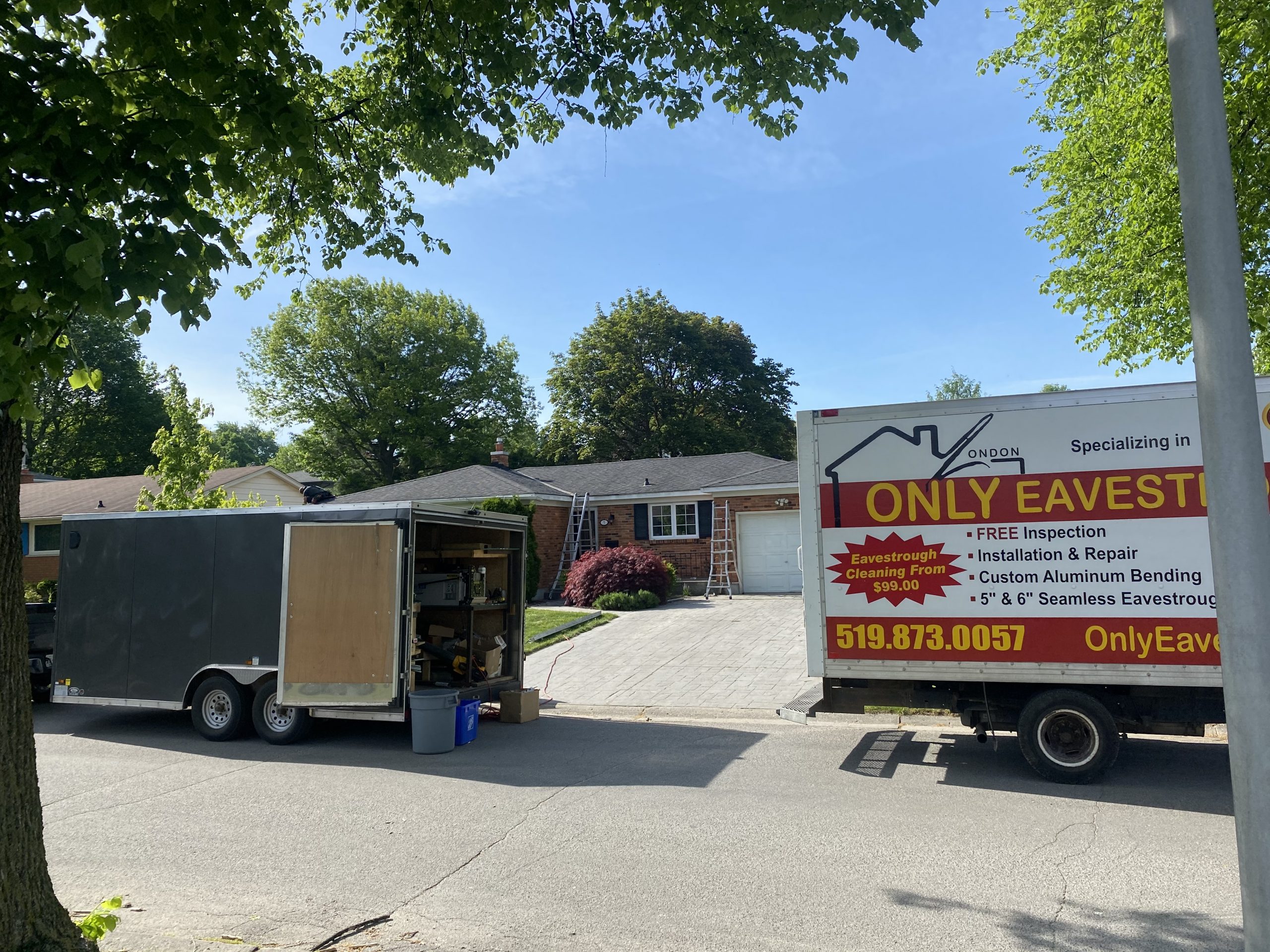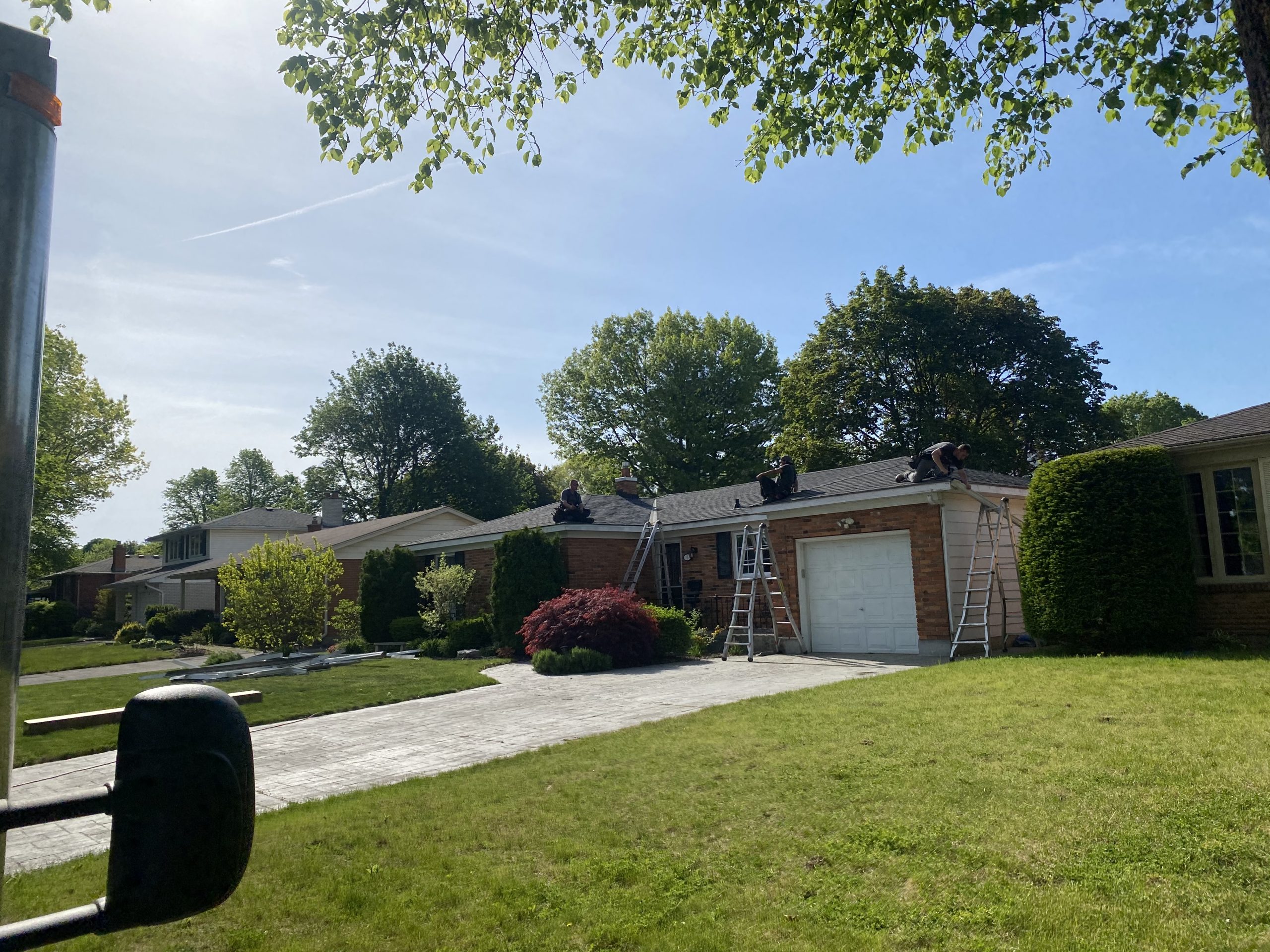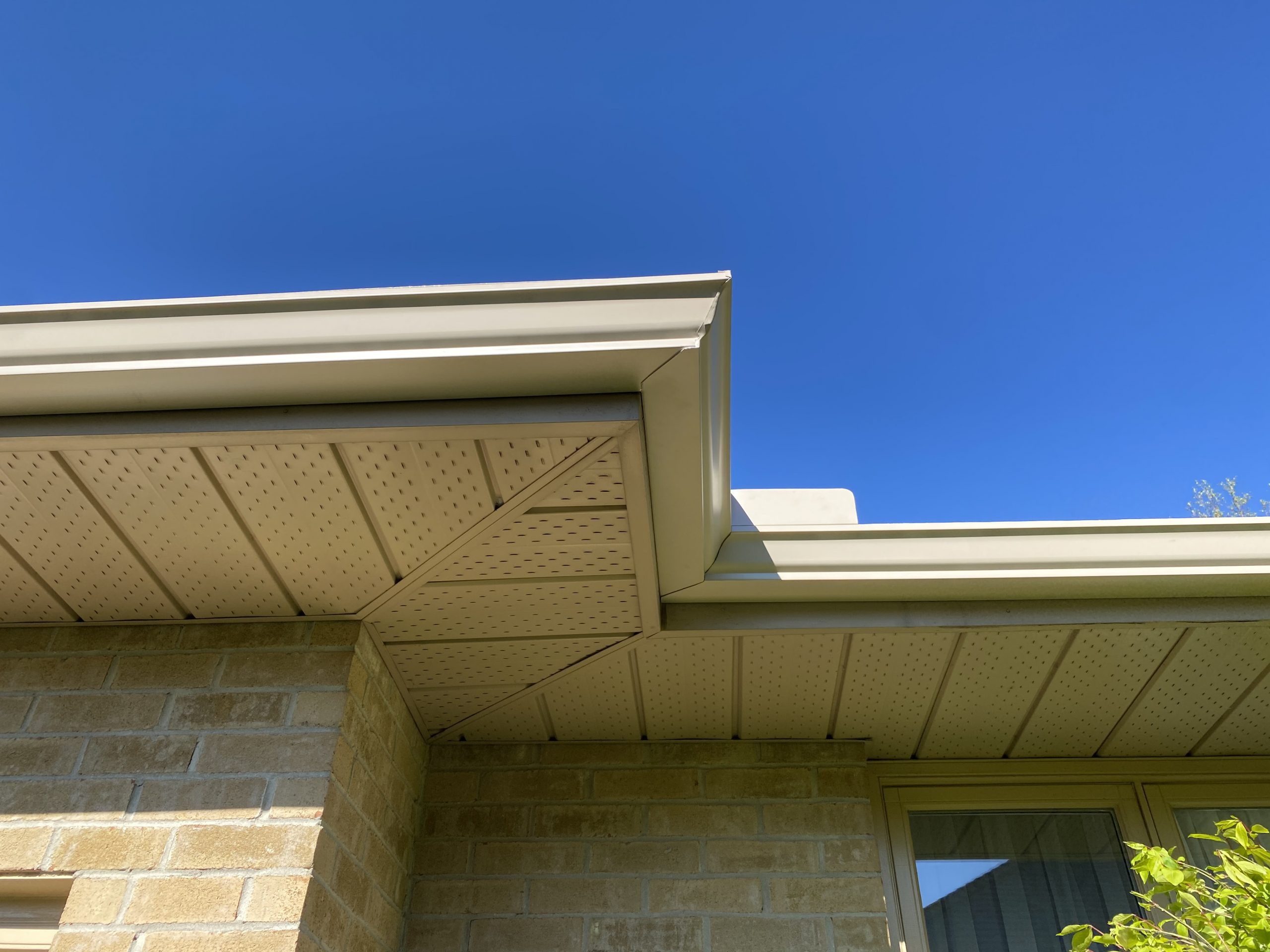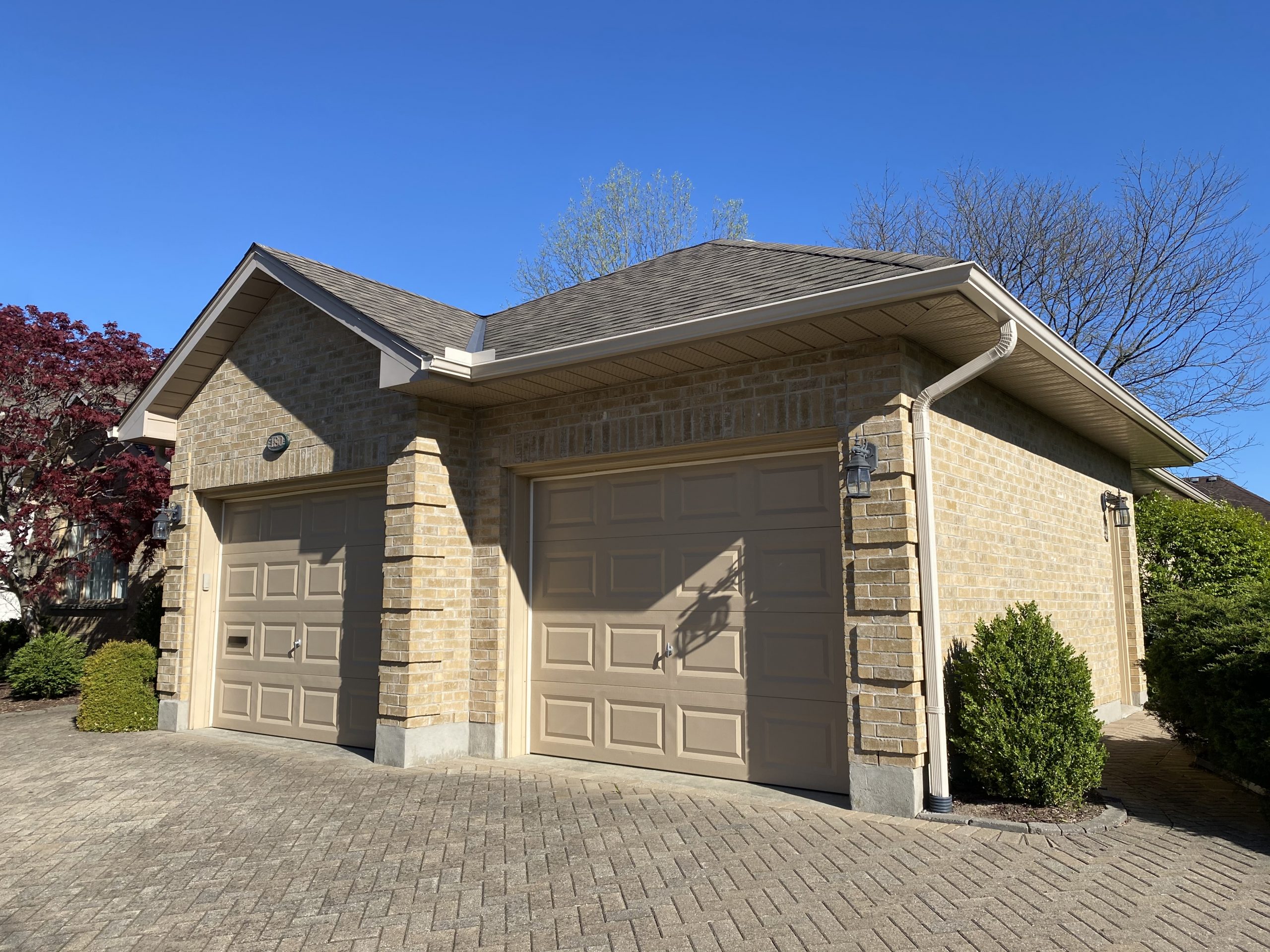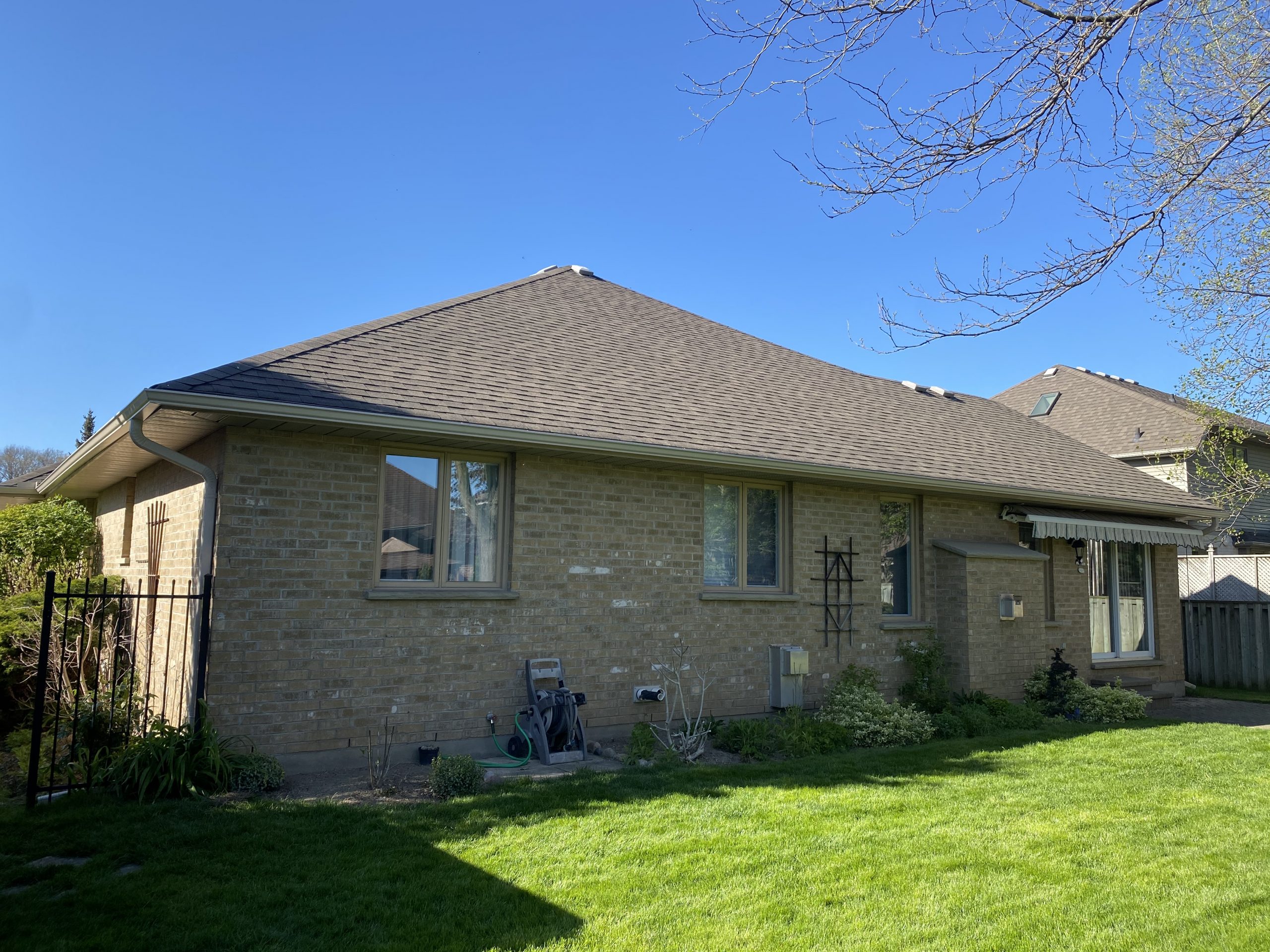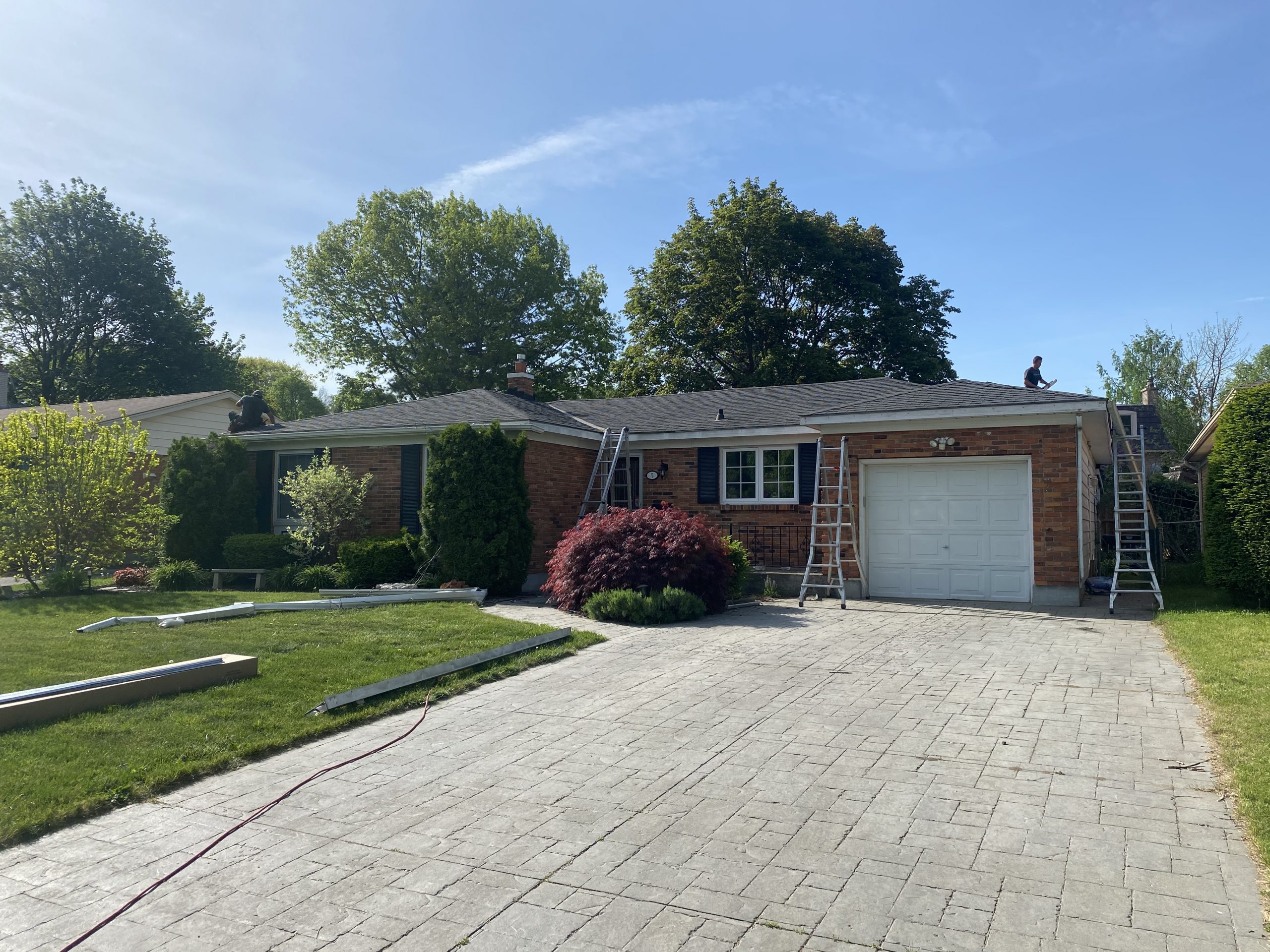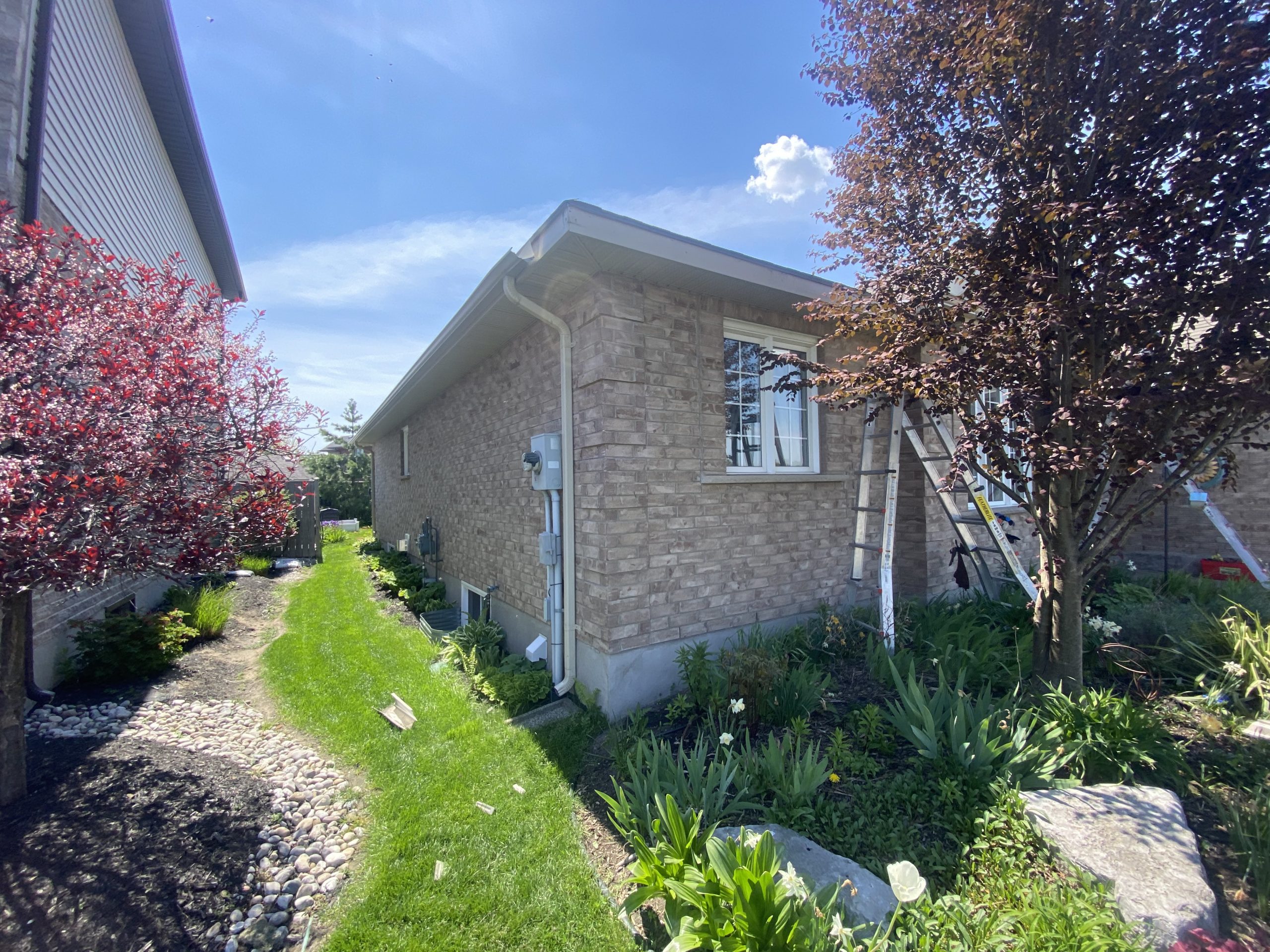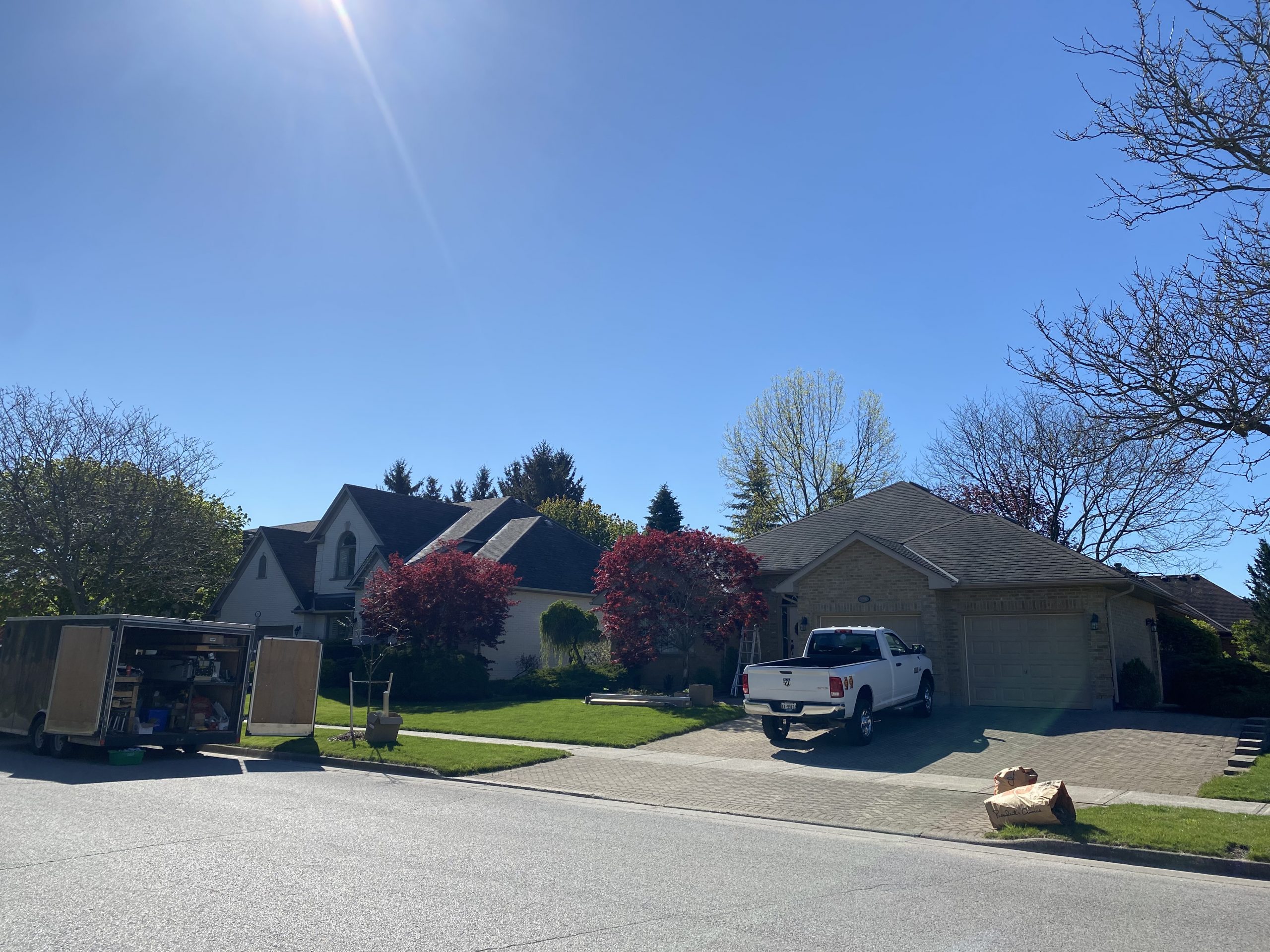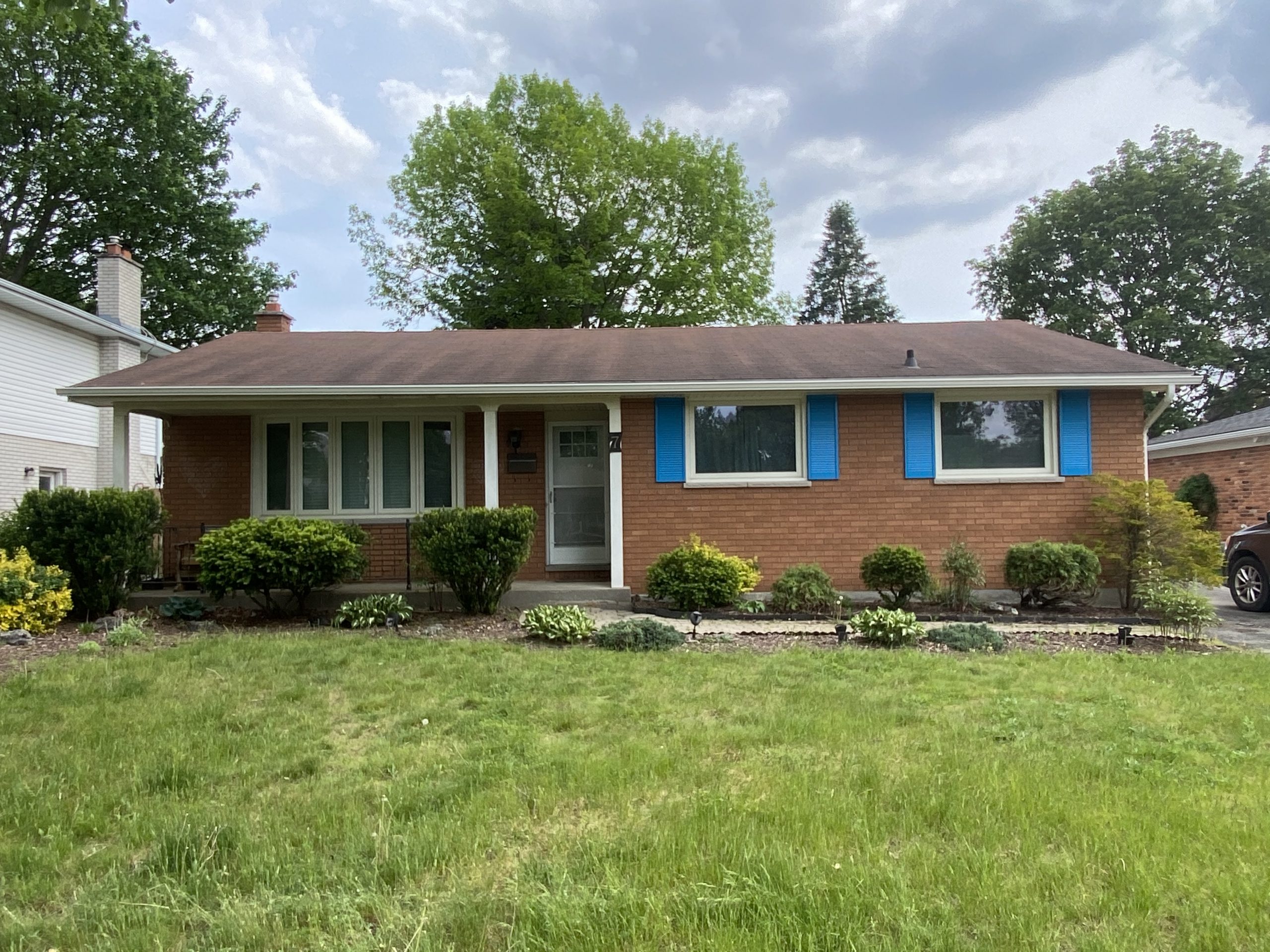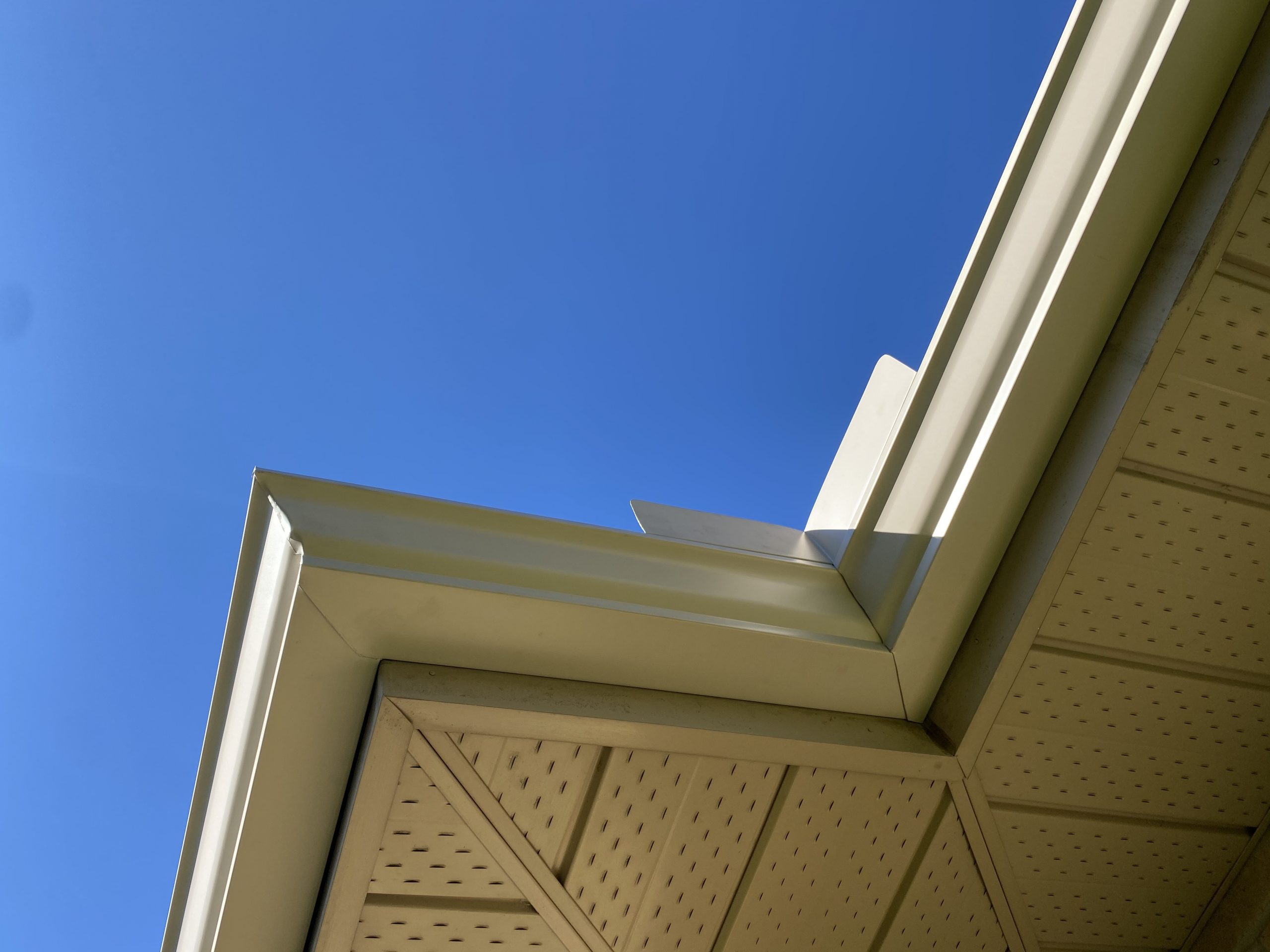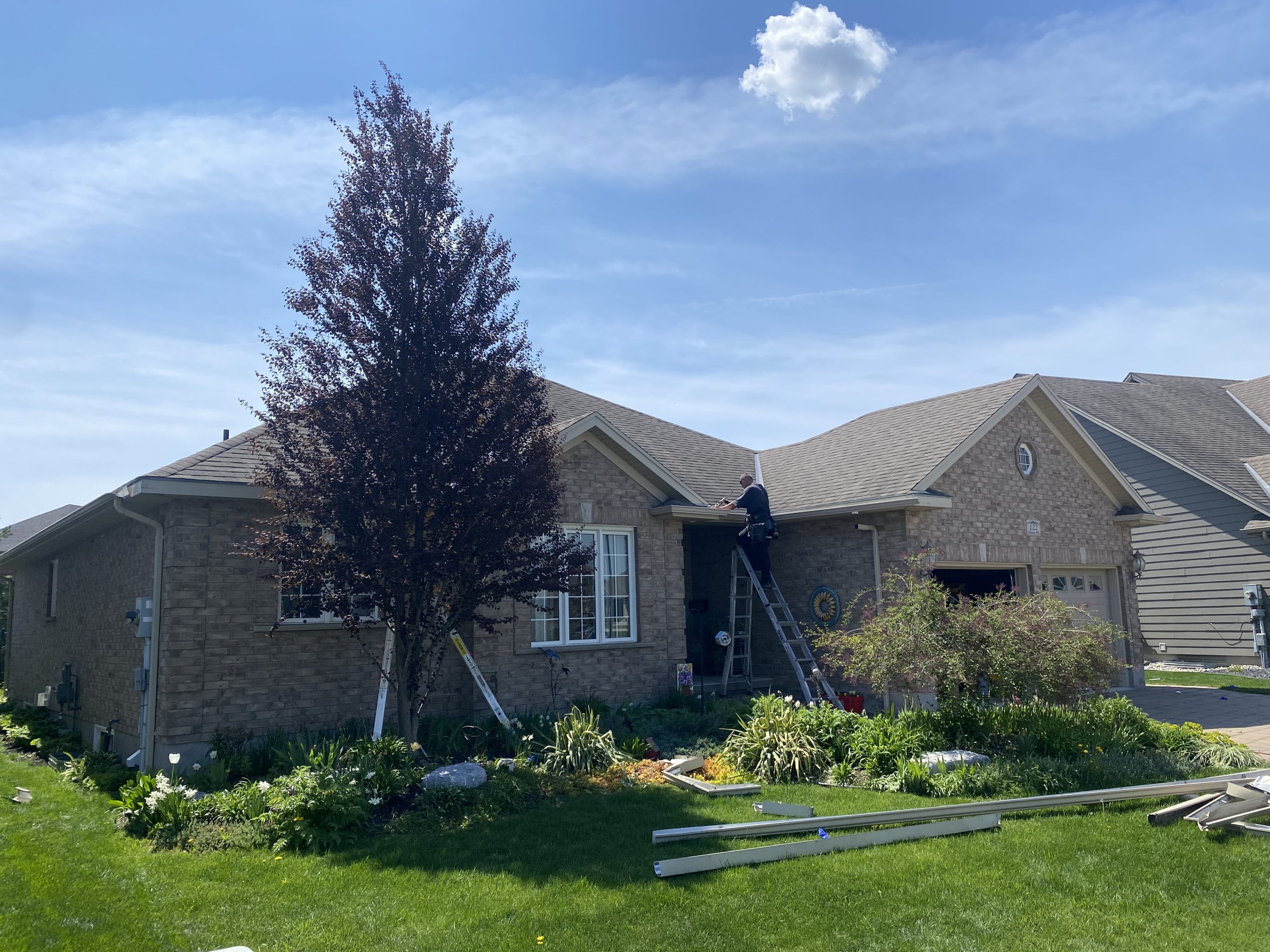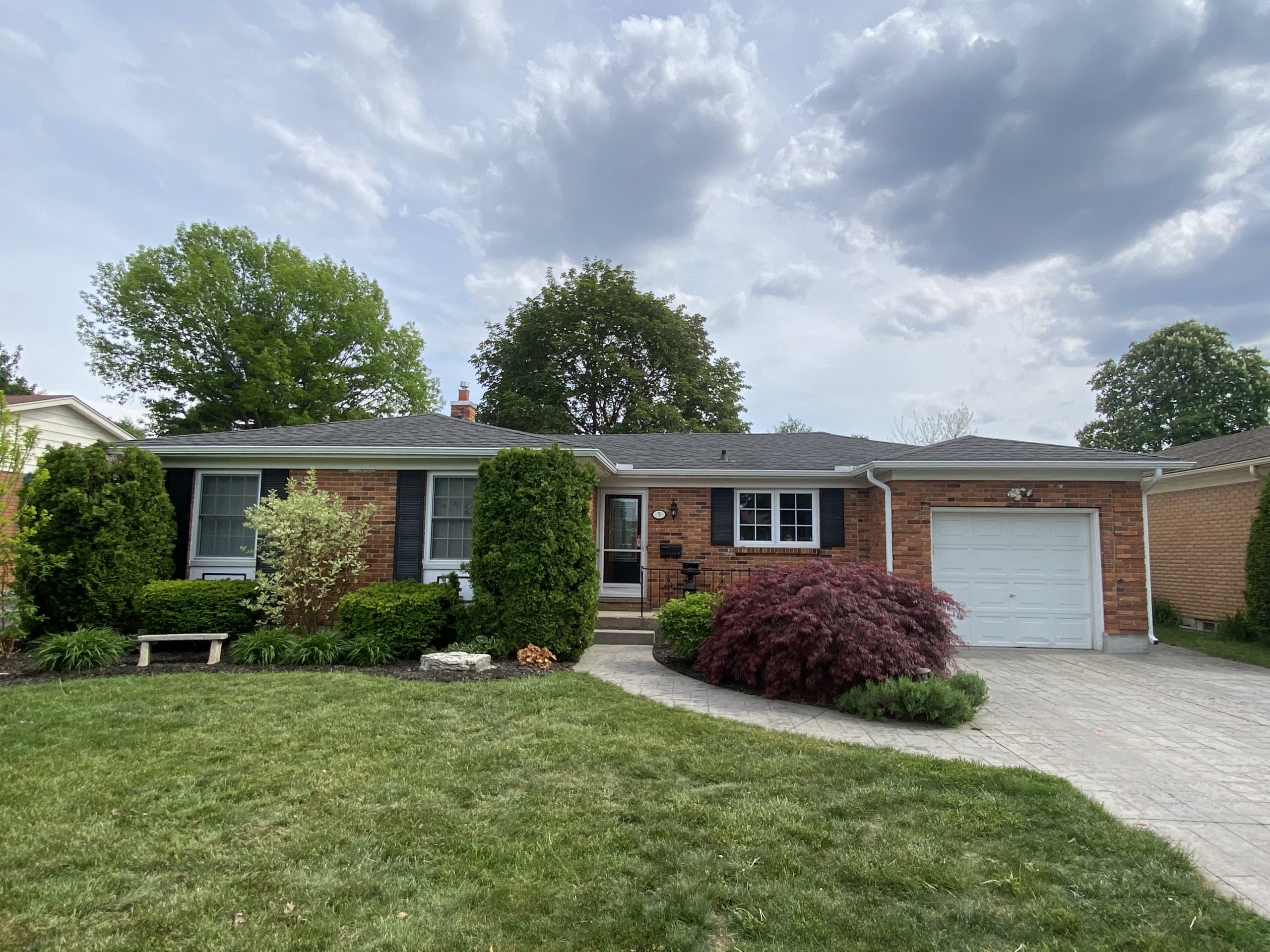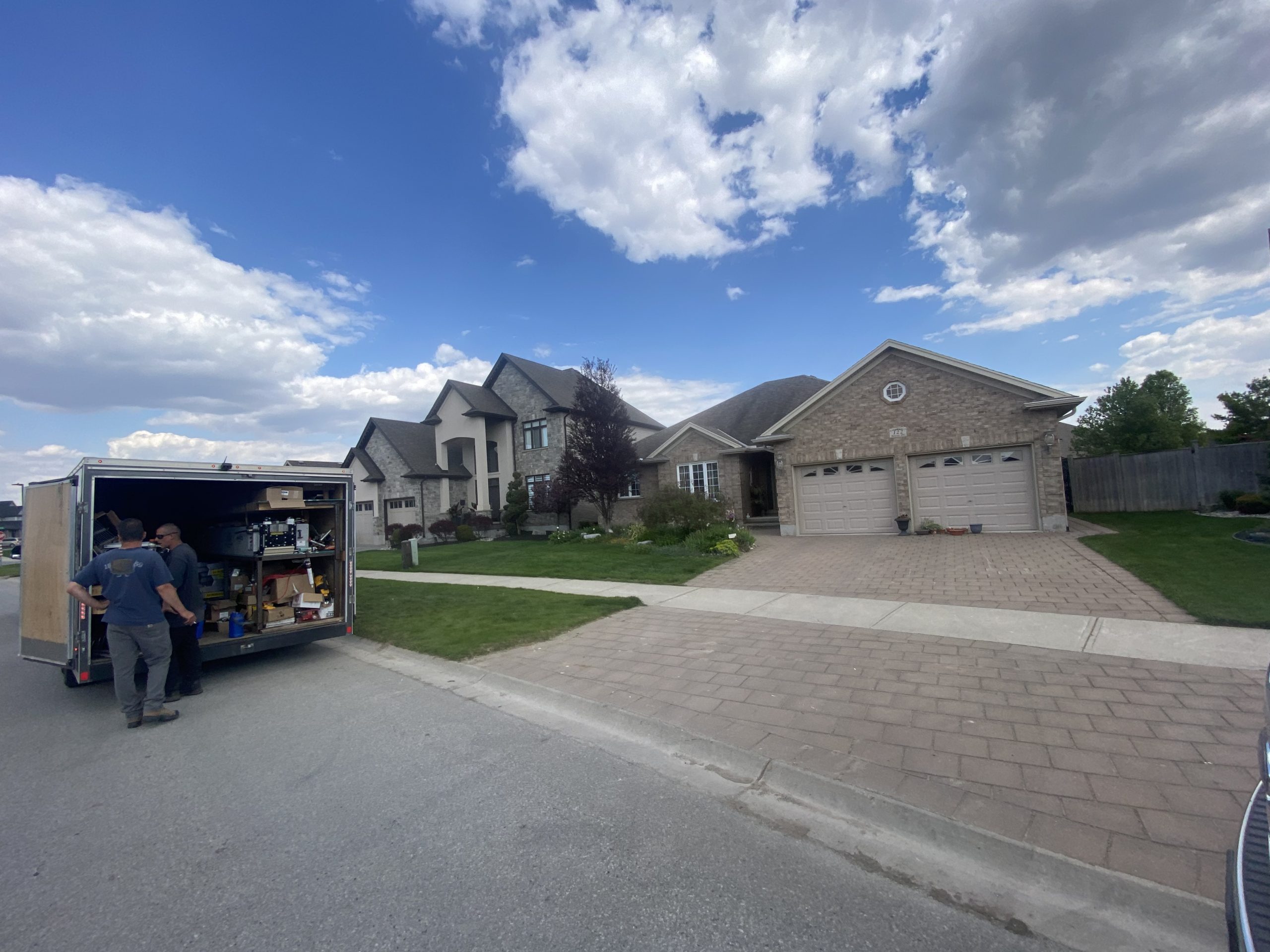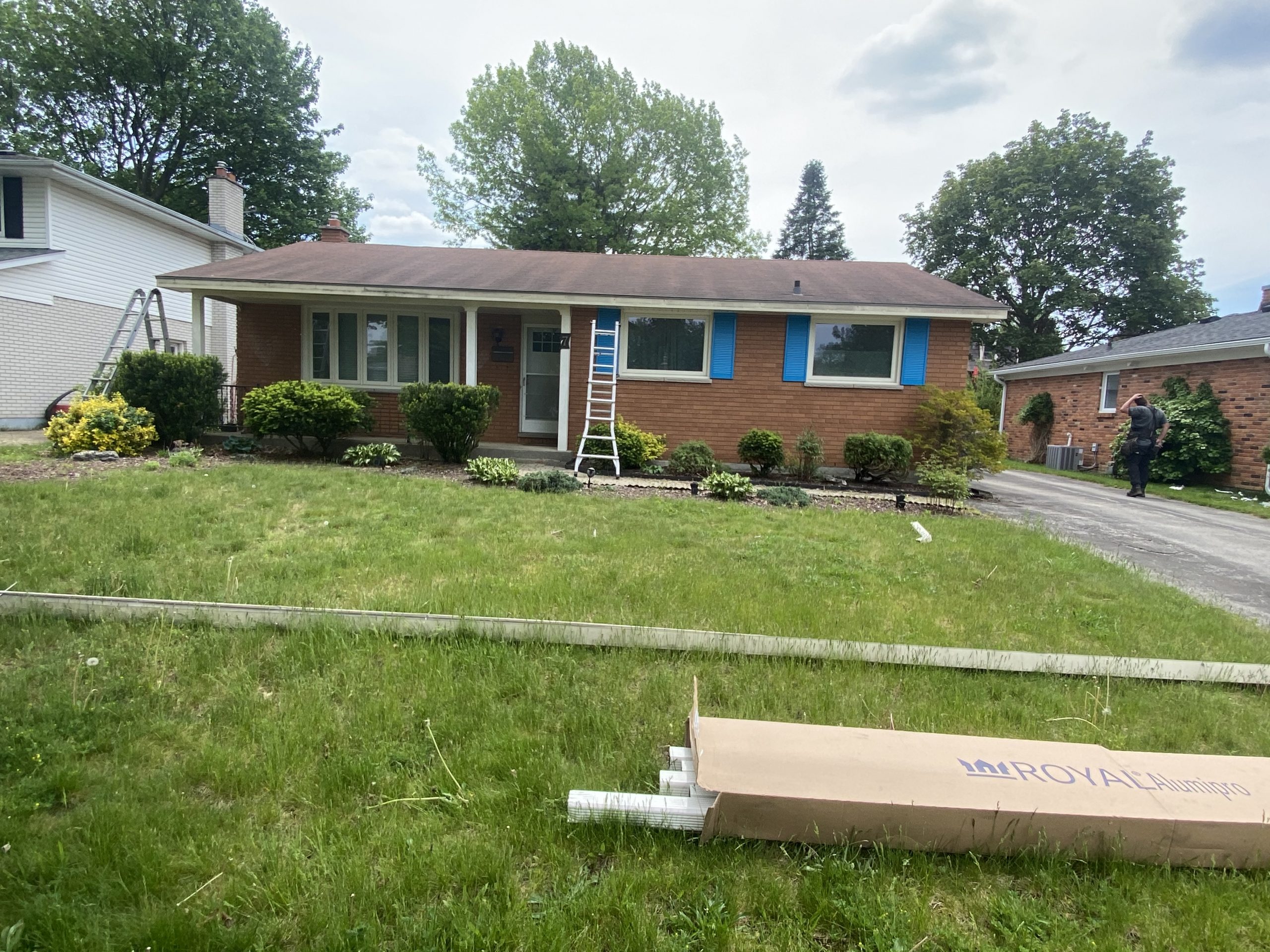 Our goal is to provide the best possible customer service in Ontario.
Only Eavestroughs has brought quality service and customer care to the London area since 2003. The company thrives in providing top-quality service for residential and commercial properties, offering complete eavestrough and downspout services. Whether you are a homeowner, business owner, or property manager, Only Eavestroughs can provide a customized service to meet your needs.
At Only Eavestroughs, we understand the importance of a properly functioning eavestrough system and know the devastating consequences a faulty system can have on a home and homeowner's budget. That is why our company sends out a fully-trained, experienced professional within a few days of your request – someone you can trust that has the knowledge and expertise to properly assess your system and offer the best cost-effective solution.
Quality Service Trusted Since
You'll experience the best service and products at an affordable price.
We put our customers first. 
Damage Control
Regular inspection can prevent drainage blockage, and eavestrough and downspout damage, which can result in devastating damages to the rest of your home.
High Performance
Every eavestrough situation is different from one another. Some damaged systems need to be replaced, others can be fixed. It depends on many factors. What does your system need? Let our team of specialists find that out!