Are you considering siding replacement in London, Ontario for part of your home renovation?
Siding is for curb appeal and protection
The condition of your home exterior is important for curb appeal. It's important whether you are trying to sell your house or want to enjoy it yourself. Besides looking pretty, you should also protect your home from elements.
The first line of defence is the external barrier of your home. One option for protecting the outside walls of your home is siding.
How does siding protect your home?
Water is a common enemy of your home. If it gets inside your home, you are facing the risk of major damage, like flooding, mold, and structural issues. Siding in poor condition increases the chance of water getting inside.
Another consideration to ensure you have a solid home exterior is temperature protection and energy efficiency. To keep utility expenses under control, siding helps keep the cold air out and the warm air in.
How do you know if you need a siding replacement in London Ontario?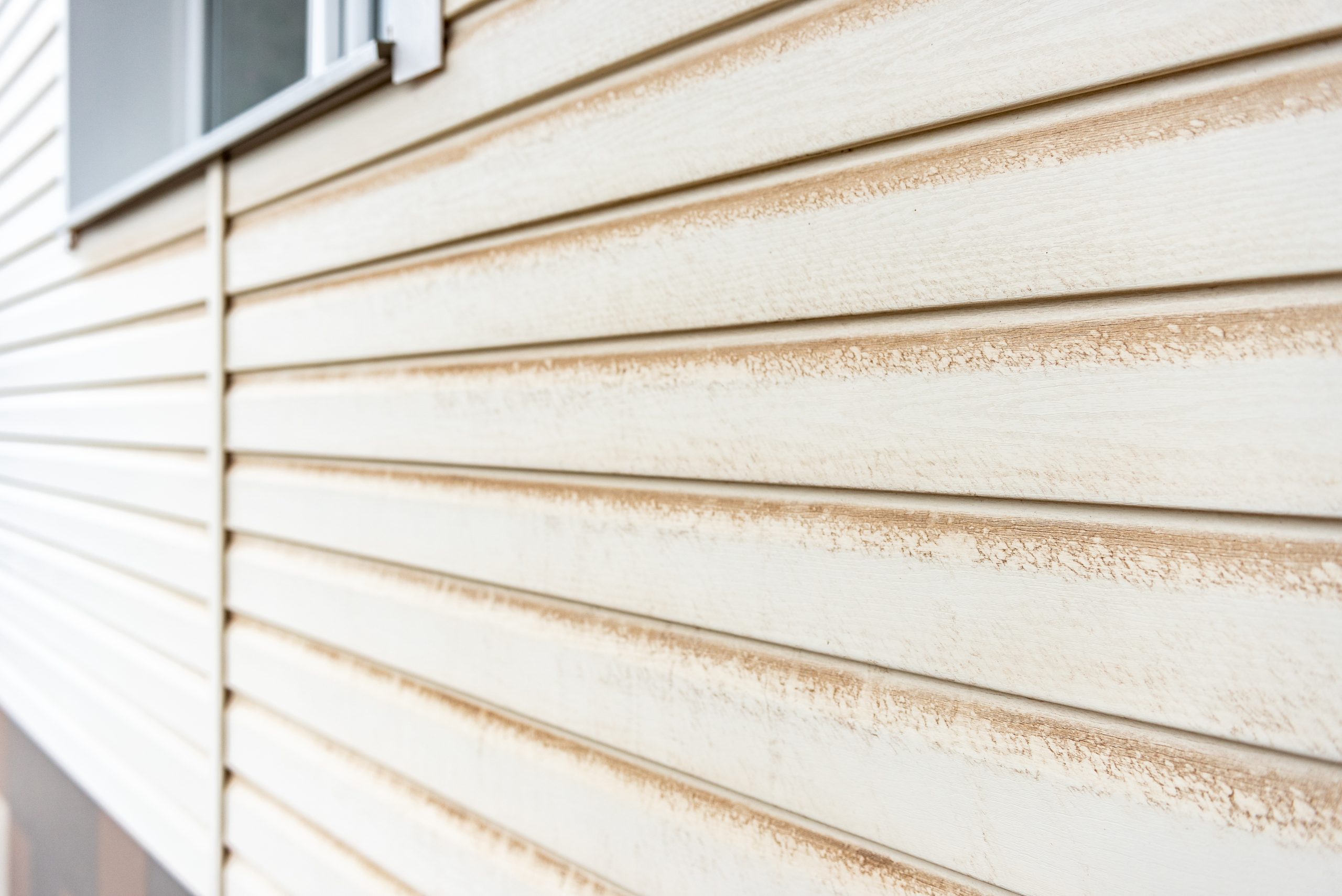 Signs that show you need siding repair or it is time to replace your siding include:
cracked or loose boards

faded or peeling finish

soft, rotting, or warping material

obvious holes or other damage

mold or mildew growing

water stains inside

increased energy bills
So if you notice any of these signs and need siding services, reach out to Only Eavestroughs for a free inspection of your home's exterior. We can look at your siding, soffit, fascia, eavestroughs, and downspouts to determine the causes and potential risks to your home.
SCHEUDLE FREE INSPECTION
What type of siding is available?
There are several types of siding to choose from depending on your situation, needs, preferences, and budget. You can choose between vinyl, aluminum, steel, composite, wood siding, and more. Only Eavestroughs is proud to provide exterior vinyl siding installation for our valued clients.
Vinyl Siding is one of the most popular options in wet climates, like Ontario. We face the threat of water year-round with rain and snow. While aluminum siding holds up to wet weather and can be slightly less expensive, it is more prone to scratching and denting.
Vinyl is a high quality siding much stronger, thicker, and well insulated from moisture and noise. It is also more forgiving when a random baseball makes contact. All things considered, vinyl is an excellent investment.
What about styles and colours of vinyl siding?
We offer plenty of options to choose from so you can achieve a finished look to be proud of and keep your home protected.
Horizontal siding in a variety of widths

Vertical siding like board and batten

Variety of patterns to capture the look of natural woodgrain

Ample UV resistant colour selections to match other exterior features or give a fresh look
We haven't forgotten about the environment
Only Eavestroughs not only provides energy efficient, durable, and beautiful choices for siding replacement in London, Ontario, they offer sustainability too. The products we represent come from green manufacturing environments using recycled materials transported efficiently, and they emit no hazardous materials when we cut the boards for installation.
Vinyl siding never requires painting or staining and is virtually maintenance free. This reduces the need for additional chemicals for upkeep.
Ready to learn more?
If you notice signs suggesting you need to consider siding replacement in London, Ontario, contact Only Eavestroughs siding contractors today. We offer free inspections and expert advice.
If we find something that needs attention, our skilled contractors will provide you with a detailed free estimate outlining a combination of recommended products and services that protects your home after we installed siding.
FREE ESTIMATE