If your home exterior is over ten or fifteen years old, or you notice visible signs of damage, install new siding. But when is the best time of year? Let's break down the pros and cons of each season for siding replacement. 
The materials you choose affect the best time to replace siding as does climate. We will focus on London eavestrough and siding installation of vinyl material as that's our specialty.
This peak season for home renovations usually provides a wider selection of contractors. And using a stretch of nice sunny days to install new siding reduces the chance of weather delays. But vinyl siding is sensitive to temperature extremes. 
High heat causes vinyl stretching, contraction and expansion. Once installed, it won't cause a problem, but during installation, if you don't work with a skilled siding contractor, you risk challenges. If it stretches too much, it could mean structural and aesthetic issues.
Like summer, winter presents extreme temperatures, but in the opposite direction on the thermometer. Not only can colder temperatures prevent outside work and leave your home exposed to the elements, but vinyl is sensitive to the cold. 
If you install new siding during the winter, the fridged weather can cause vinyl to contract in all dimensions. This can create skewed measurements and the risk of nailing panels too tightly. 
When temperatures warm, and the vinyl expands, panels could crack or loosen. Sometimes they can put pressure on windows and doors damaging the frames.
Vinyl also becomes brittle in cold weather. That won't affect the installation once attached to your home. However, during installation, it can crack or break wasting materials and driving up the cost of the job.
Winter's thaw brings warmer temperatures, but the weather remains unpredictable. In our climate, we see heavy rainfall and storms. Siding protects your home from moisture once installed, but during installation tells another story.
If you install new siding during the spring and expose your home to moisture for too long, you risk mould on walls and sheathing. This creates a significant risk to your health and the stability of your home. 
Our advice is to discuss your options, and possible preventative measures and monitor the weather forecast. Sometimes mother nature plays in your favour so don't rule spring out completely. Sprucing up the exterior of your home before spending more time outside can be worth the risk!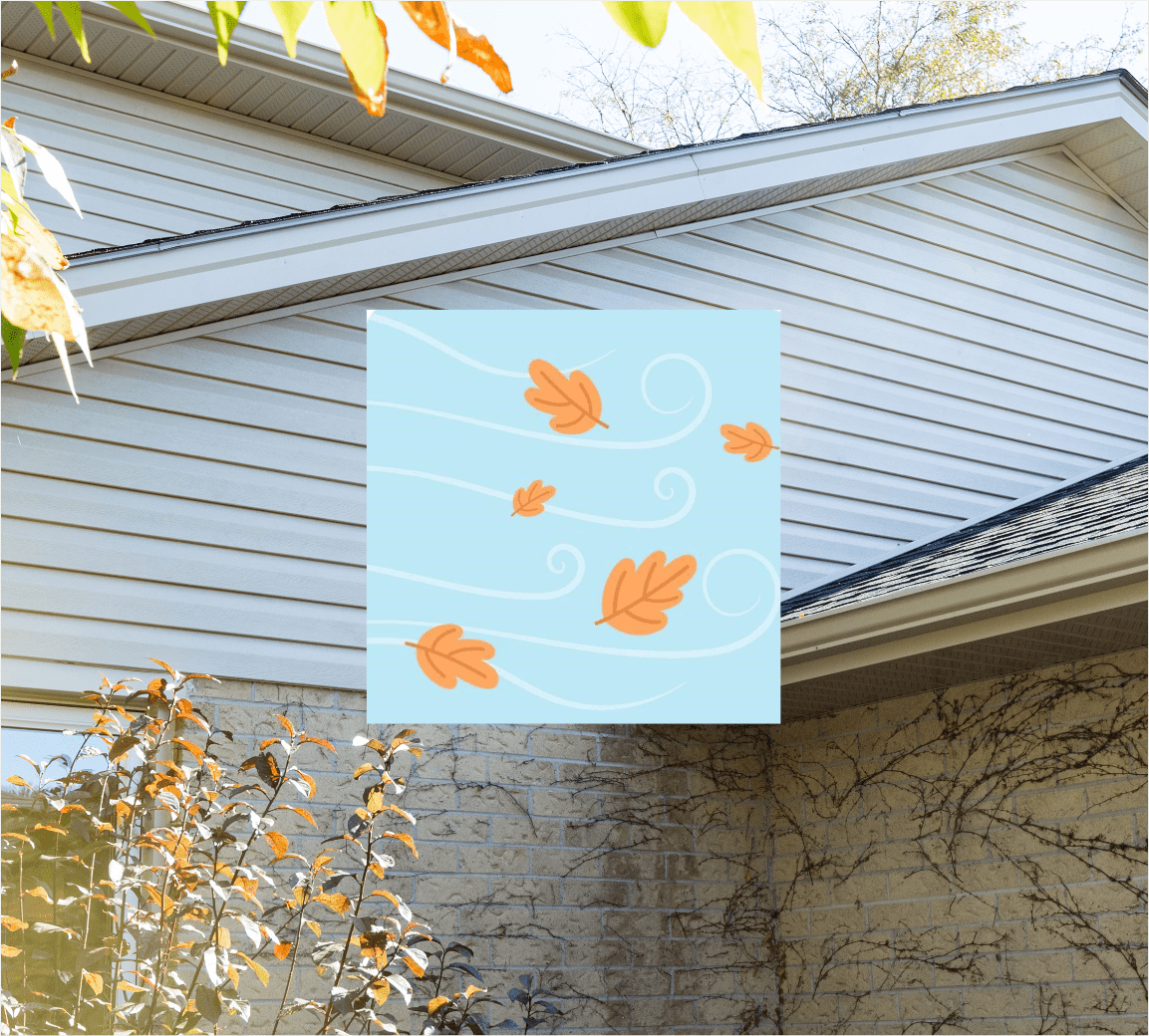 As summer ends, the weather becomes more comfortable to work in. Suppliers begin to discount prices as the end of the year approaches. And strangely enough, demand starts to fall as homeowners focus on other tasks to prepare their homes for winter.
Speaking of winter preparedness, another reason to install new siding in the fall is to insulate your home properly during the installation process. The addition of home wrap protects interior walls from moisture and heat loss, which helps lower energy costs.
When is the best time for you to install new siding?
Many will agree that the ideal season for siding replacement is fall. But a dry spring, cool summer, or even a mild winter day can be just perfect. 
Ultimately, your schedule and the availability of labour and materials will determine the best time to schedule a siding replacement. 
Work with a skilled siding installer who understands how to mitigate the challenges of siding installation in various weather conditions.