Curious about what factors contribute to the cost of new vinyl siding? If your home looks tired and worn, installing vinyl siding may be the perfect answer to give your home a facelift. Give it a fresh modern look and fall in love with your house all over again.
But how much will it cost?
Desjardins Insurance reported the average cost for horizontal vinyl siding in 2022 is between $9 and $12 per square foot, not including insulation. Vertical siding starts at $15 per square foot as it needs sheathing and strapping.
In comparison, you can expect to pay even more for other choices for the exterior sides of your home. The next cheapest option is aluminum. And for brick or stone, the price can jump to over $50 per square foot.
It's not ALL about money
Learn more about the benefits of siding, how it protects your home, types, styles, and colours, plus how you know if you need to replace it.
Learn More
Factors contributing to the cost of new vinyl siding
Material costs and labour costs add up to your total cost. Some are in your control and some are not. Here are a few things to consider when you hire a professional to install new house siding.
Siding installation costs fluctuate depending on labour rates, the size of your home and its design, the materials and styles you choose, removal of existing siding, and any enhancements or improvements you decide to add.
Labour
Like most home improvements, the labour costs will be one of the largest variables. Rates differ depending on your location and even the time of year. Demand for siding contractors may be more expensive during a busy season.
Home size and design
Obviously, the larger your home, the more expensive siding projects will be. Not only will it take longer, but the job will require more siding materials. If your home has multiple stories or requires complicated cuts, that adds to the total bill as well.
Materials and styles
When calculating the cost of new vinyl siding, you must consider which of the wide variety of siding styles will suit your taste and budget. Siding comes in a range of grades and thicknesses and different types, which give the exterior walls of your home unique looks.
Types of Siding
Board and batten
Shingle and shake
Clapboard
Insulated vinyl siding
Vertical vinyl siding
Vinyl log siding with wood grain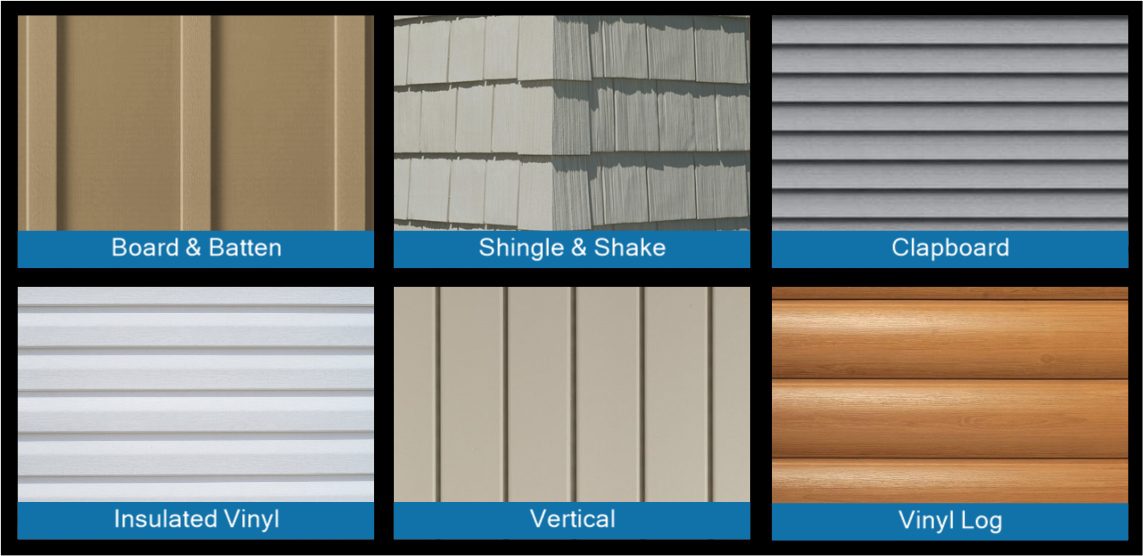 Removal of existing siding
Besides choosing the right siding option for your home, you need to evaluate the condition of the existing siding. If you currently have wood siding on your home in good shape, it is possible to install the new siding right over top.
However, if you already have vinyl siding or the wood siding is in poor condition, the removal and disposal of the old will add to the cost of installing the new.
Enhancements and improvements
Besides choosing the materials and budgeting for labour and removal, you have more choices to make. Are you are replacing your siding to improve the energy efficiency of your home besides its appearance? The cost of insulation will increase the overall cost of your project.
What about house wrap, commonly referred to by the brand name Tyvek? Depending on when your previous siding was installed, you may need to replace or add this to your project which will add to the cost of vinyl siding replacement. But it's worth it to prevent air and water leaks from seeping past the vinyl exterior.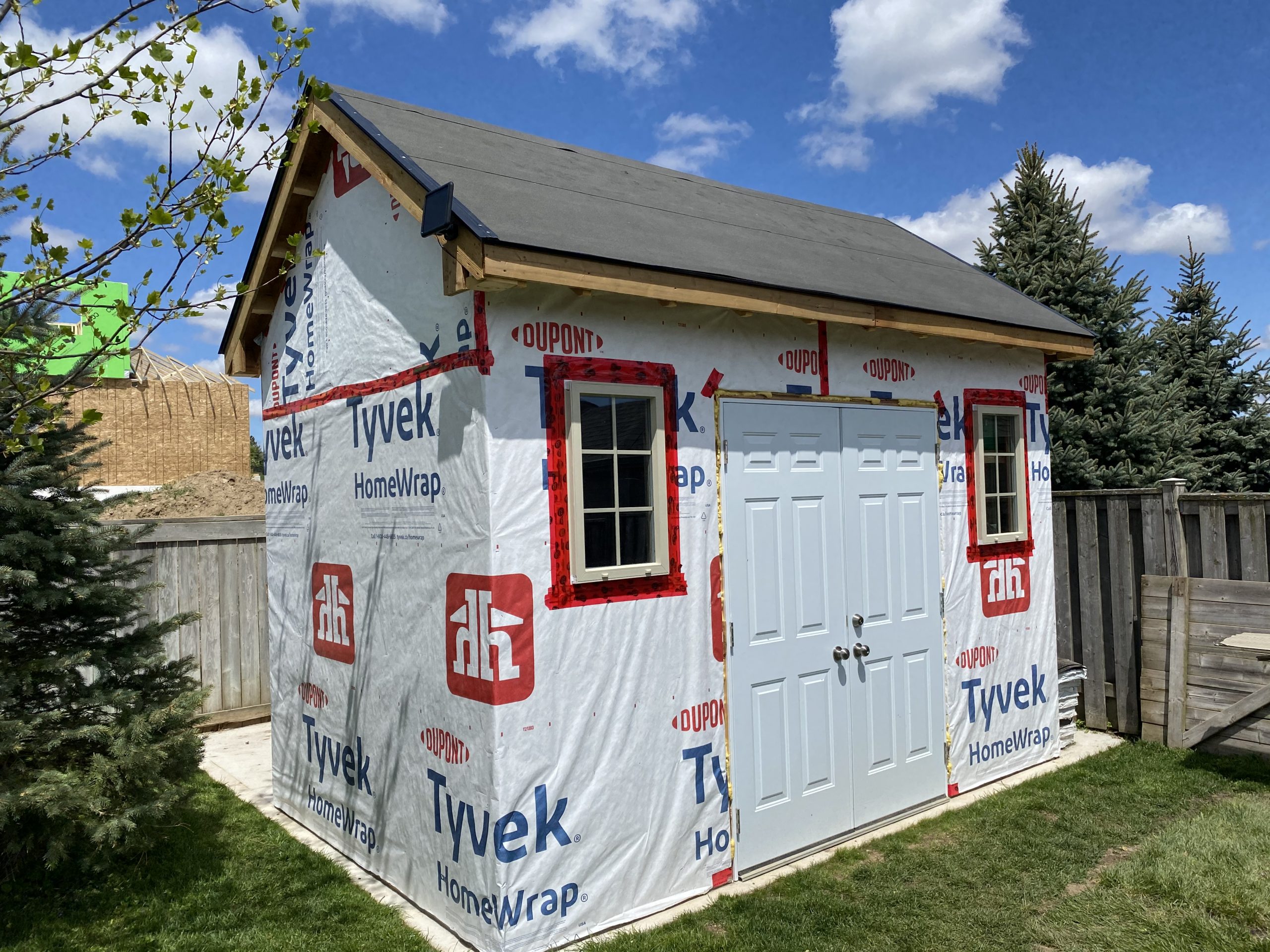 During a siding renovation job, eavestroughs need to be removed and reinstalled. Depending on their condition, you may wish to consider replacing those at the same time since you are paying for the labour anyway.
How to save money
With all those choices, you can imagine how easy it is for the total price to climb. Vinyl siding is one of the least expensive options for your home's exterior and we can share some more tips to save money.
Choose a thinner grade of material.
Don't pick a heavy texture.
Schedule for the off-season.
Consider combining the job with other projects to save labour costs.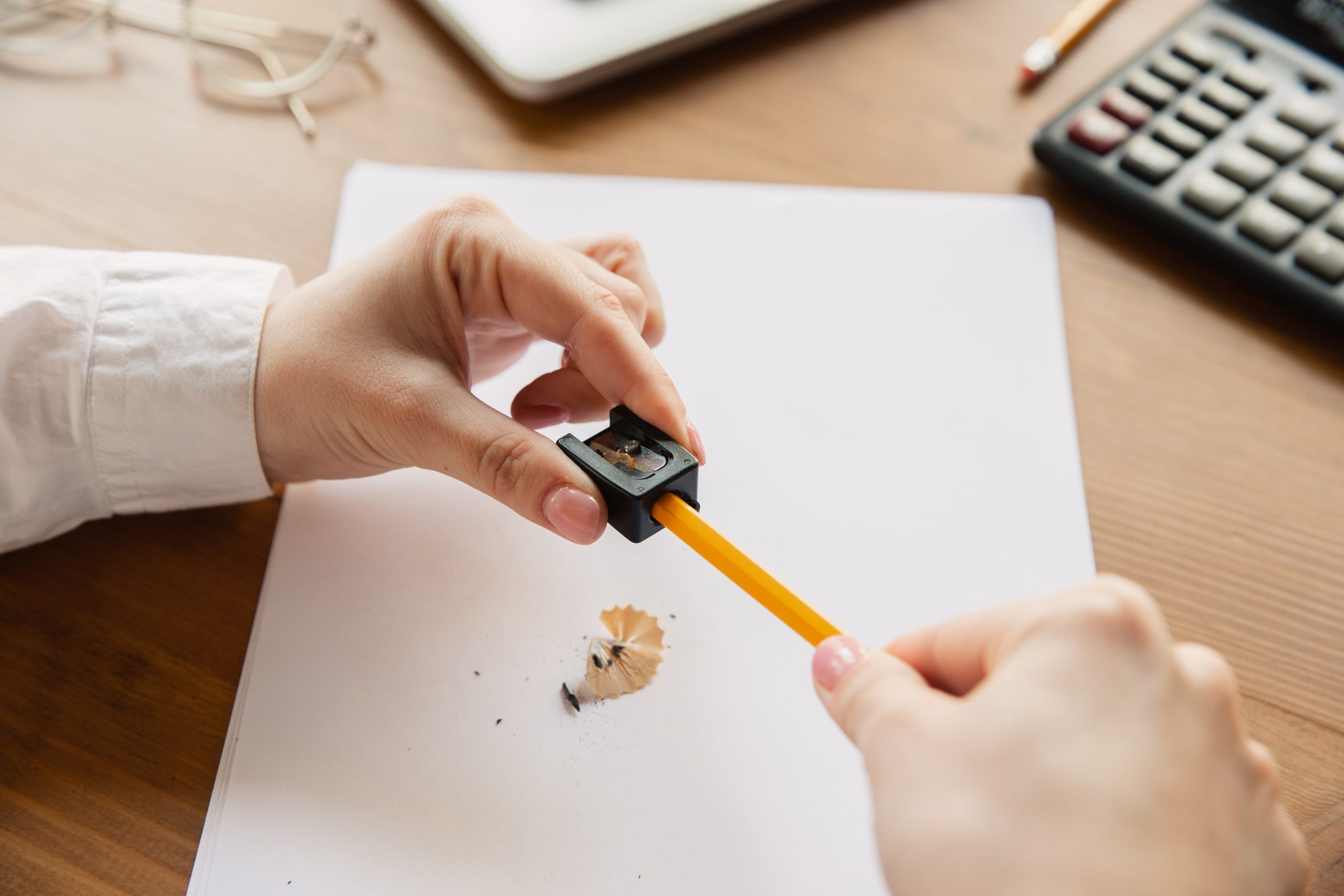 Estimates are FREE
If you think you need to freshen or replace your siding, contact us for a free inspection. Despite our name, we don't "only" specialize in eavestroughs. We can provide you with a variety of options to help keep the cost of new vinyl siding manageable as well as all your home exterior updates.
Our inspections and quotes are always free. Contact us today.