When the warm air returns and the birds chirp, it's a great time to break out your exterior home maintenance checklist. You have a bit more control over indoor home maintenance.
Check things like smoke detectors and carbon monoxide detectors. Ensure your water heater and sump pump operate properly. And don't forget to reverse the direction of your ceiling fans to cool instead of warm the air.
Outside your home, you have less control. Weather presents unique challenges, making your home more vulnerable to damage over the winter. And we spend less time outside our homes, so things go unnoticed more than they do over the summer.

What should you look for during your spring walk around the exterior of your home?

When should you hire a professional?

What happens during your free inspection with Only Eavestroughs?

How are you at risk if you don't complete spring home maintenance?
Spring home maintenance is not unlike what you do in the fall. Check out our Fall Eavestrough Maintenance Checklist when it's time to prep your summer home for winter.
What should you look for during your spring walk around the exterior of your home?
Start on the street and take a visual inspection of your property from afar. Work your way closer to your home and repeat from the far edge of your backyard. Then check your home from the roof for potential issues that could allow water inside your home.
General Exterior Home Maintenance Checklist
Driveways and walkways

Trees, plants, lawn, and other landscaping features

Garage doors

Foundation

Decks, porches, and patios

Fences and retaining walls

Air conditioning units, including window units

Dryer vent and furnace exhaust vent
Pool filter, heater, and other components

Doors and windows, including window screens and weather stripping

Siding and trim

Roof and shingles

Chimney

Gutters (Eavestroughs) and downspouts
While working through your list, look for signs of rook leaks or damage that has the potential to cause future leaks. Inspect siding for holes or cracks potentially hindering your home's energy efficiency or allowing pests to enter your home.
Check your soffit and fascia boards for evidence of critters. You don't want them sneaking into your attic. If they build nests over soffit ventilation, it limits airflow to and from your attic.
Inspect each window of your home including the caulking. Is it cracking to missing? ff so, replace it before ruining the window seal.  Check for loose deck boards, leaning fences, and other signs of wear and tear or rotting.
Don't forget to inspect underneath your deck to ensure the structure is secure. and no unwanted guests have made a home over the winter. You should check the foundation under your deck as well.
More About Gutters and Downspouts. It is our specialty after all.
Your exterior home maintenance checklist starts with what you may have noticed over the winter:
Did you notice icicles hanging from your gutters over the winter? 

Is there evidence of ice buildup?

Were icy patches on driveways and sidewalks an issue this year?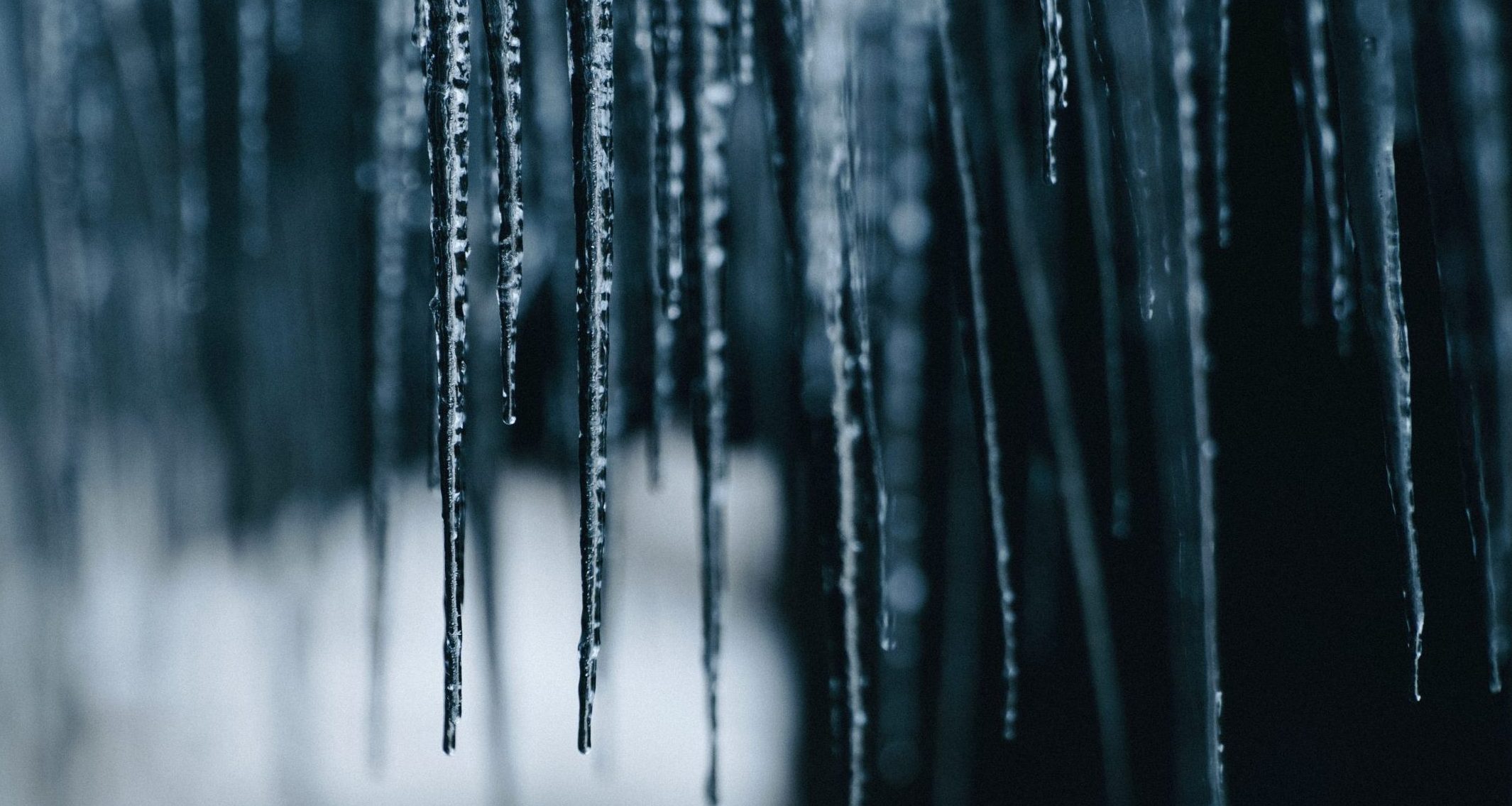 Take advantage of the warm spring rain to inspect your home's eavestrough and downspout drainage system in action:
Check for dripping water from leaky corners

Do sections overflow with water in some areas showing potential clogs?

Is water collecting in your window wells?
You can spot some problems even on a bright sunny day:
Look for loose or disconnected downspouts

Check for damaged seams at the back of each downspout

Confirm you don't have black mildew stains or discoloured sections of eavestroughs

Inspect eavestroughs for obvious leaves and debris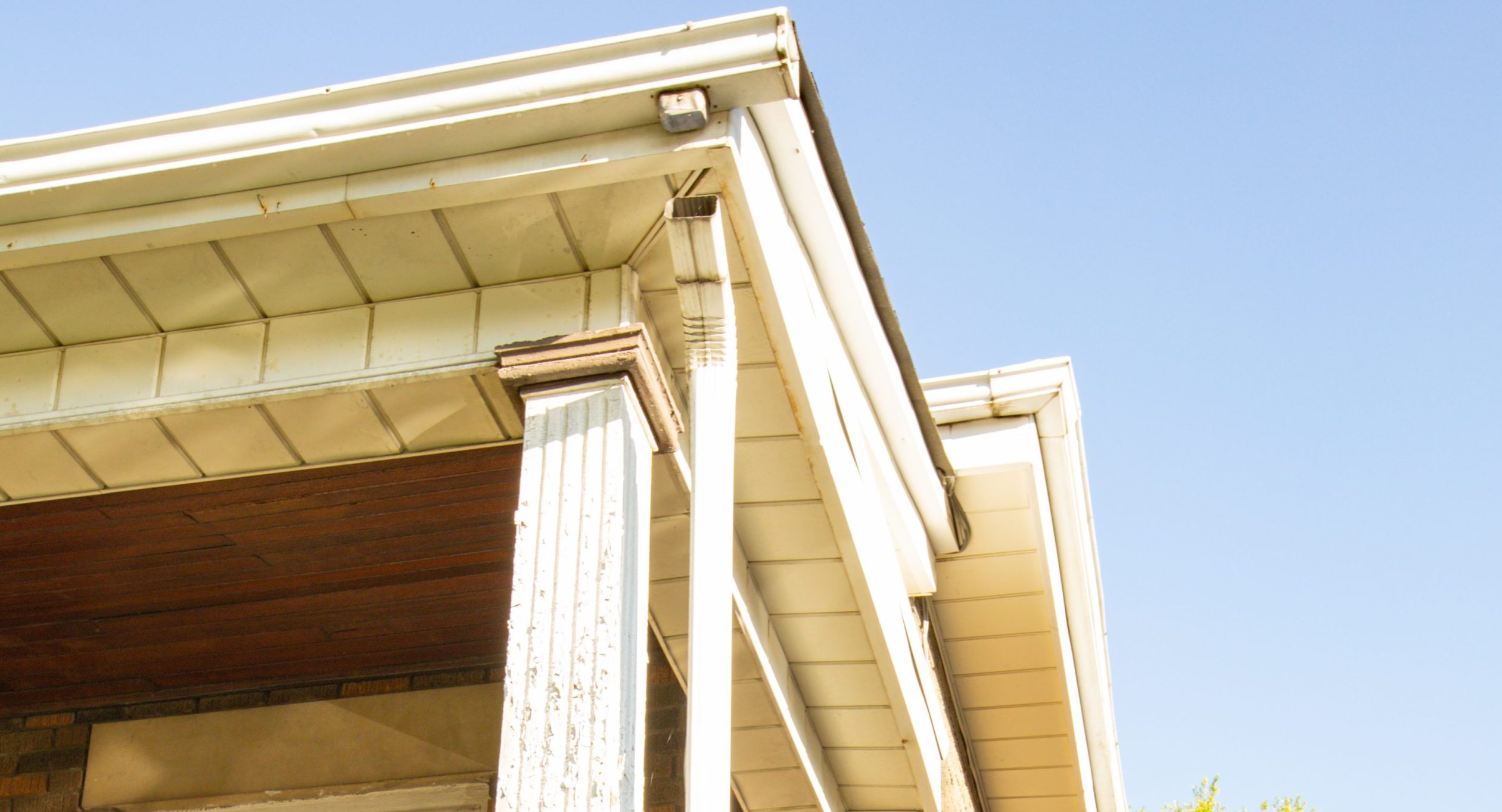 When should you hire a professional?
Ideally, we always recommend a professional inspection. You definitely want outside help if you cannot physically manage a complete inspection or don't have proper tools like a ladder. And you should call someone with expertise if you notice issues during your own inspection to take a closer look.
What happens during your free inspection with Only Eavestroughs?
Only Eavestroughs is happy to provide free inspections. We will walk around your property and identify issues. Then we provide you with different options for implementing solutions.
Typically, we being with general cleaning and repairs if necessary. This might include adding new gutter brackets, reinforcing sections of your system, directing downspouts properly, and repairing seams.
Sometimes, if the damage is significant enough, replacement may be the most cost effective, long-term solution. We will provide you with free estimates to compare the cost of fixing vs. replacing your drainage system.
Despite our name, we don't only do eavestroughs. We provide service and installation for soffit and fascia, window and door capping, and siding. If you need pressure washing or power washing, we do that too!
How are you at risk if you don't complete spring home maintenance?
Don't wait for minor issues to turn into big problems. A simple clog or misplaced downspout can lead to basement floods. When you notice your eavestroughs leaking, clogging, or showing visible signs of wear and tear, act now. 
Your drainage system's goal is to move water away from your home to prevent it from entering inside and causing water damage. This should be a critical element of everyone's home improvement strategy to protect their home.
In Conclusion
Complete your spring exterior home maintenance checklist annually to eliminate worry. Begin with a thorough inspection and take action on issues you uncover to prevent bigger problems down the road. We are here to help if you need us.