Searching for "eavestrough near me" but no time to scroll through a bunch of reviews? The Canadian Business Review Board (CBRB) identifies and promotes businesses focused on consumer satisfaction across North America. Check out their directory for vetted businesses to save time. They did the work for you!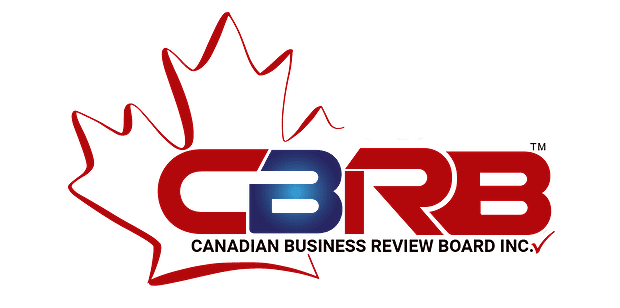 What is CBRB?
Developed by private investors, the CBRB is a directory of the best businesses. They provide Canadians with a list of reviewed and verified businesses. Its mission is to simplify reliable transactions between businesses.
Before awarding businesses their stamp of approval, they rely on Google review ratings for their initial selection. A 4+ star average rating is the threshold for consideration. Proof of strength in customer satisfaction practices also contributes to selection.
Once the board completes the vetting process, they offer membership. Benefits include the ability to promote yourself among other members. Consumer feedback is collected throughout the year. Then members can respond with resolutions.
To maintain membership standing, businesses must resolve customer complaints. Continued strong customer satisfaction is critical. Before being offered membership renewal, businesses must undergo a public rating review annually.
Only Eavestrough Verified by CBRB in 2022
Only Eavestroughs was honoured to be nominated, vetted, and selected for membership this year by the CBRB. We are proud of the many reviews provided by clients for our top-quality service. Customer Satisfaction remains our top priority.
Looking for eavestrough installation companies in London Ontario, St. Thomas, and the surrounding area? When you search "eavestroughs near me", you can be confident in our excellent ratings.
An international board focused on customer satisfaction agrees we are the real deal.
Check out our directory listing with CBRB
More Than Just Gutters
Our specialty is custom seamless eavestroughs. But we install entire downspout drainage systems including leaf guards. Despite our name, we offer more than eavestrough installation. We are fully insured and can help with virtually all your exterior finishes.
Looking for someone to cap windows or doors? Replace siding soffit fascia? We do that too! Now is the perfect time to schedule your spring inspection! You can book house washing, gutter cleaning, and repairs too.
Schedule your FREE inspection today!